March 11th, 2014
24 year old beauty Sarah Rae is back on XLGirls.
Sarah has a chest measurement of 46″ and wears a 38 .J-cup bra on those magnificent, mammoth mammaries.
These photos and this video from supremely stacked Sarah, find her playing with a toy. This is a metallic love-egg (referred to in the movie as a Magic Bullet).
Sarah starts by stroking the shuddering, silver sex-toy over her sublimely suckable tits. She obviously gets turned on by this and slips it over and into her tempted twat.
Sarah seems to find her boobs sublimely suckable too, as she suffs both her huge nipples into her mouth and gobbles at her gargantuan globes.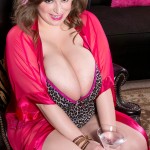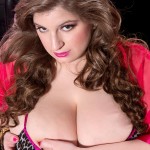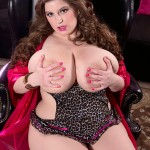 Click here to visit Sarah Rae at XLgirls.com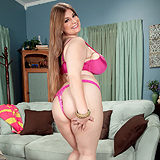 Share and Enjoy