Let's have another welcome look at a woman with some of the biggest boobs you might ever see.
We are informed by t'internet (and that's always reliable, no?) that Alice85JJ (AKA Alice, AliceBH85JJ) is 27 years old – but I think she looks older.
That 85JJ (or K-cup) is metric, obviously, but her other measurements are pretty much always given in inches as 30″ and 40″ for her waist and hips, respectively.
85 centimetres equals 33.5 inches. A K-cup is 12″ bigger than the band measurement.
Let's call that 34K then. But no, again I see she is recorded as wearing a 38K bra. This would make her 50″ around or 127cm.
Therefore, in conclusion, I have no idea where the 85cm cums from.
Anyhoo, run your eyes over the Romanian. And your hands. And your cock, if you are lucky enough to have one.*
And you could as Alice is known to work as an escort in Germany, where I believe she now lives.
Alice's body is a landscape of tremendous tits that would keep one enthralled for the longest time. The longest of boobies, making for the hardest of hard-ons.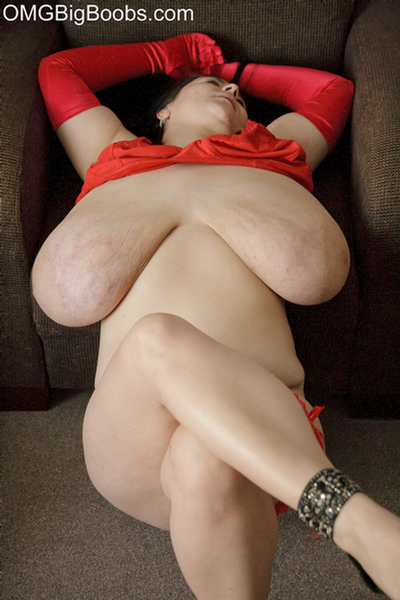 CLICK HERE TO SEE MORE OF ALICE ON OMGBIGBOOBS.COM
*Penis envy? Me?


Share and Enjoy