It's hard for me but, nowadays, whenever I think of the BigTitsGlamour site, it's always invariably 38LL Anorei Collins who immediately springs to mind…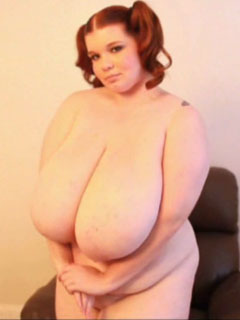 …so, much like the More to Big Tits Glamour post I'd made when I became "udderly" obsessed with 40K Anna Love this time last year, I thought it best I refresh my pornographic memory of the many massive mammaries models who appear on the site apart from amply adorable Anorei. And so, just as when I'd lost my load over lovely Anna Love's gigantic K-cup cleavage and, considering the added LL-cup challenge now facing me, I decided to revisit the same four big boob babes I used to override my erotic obsession with a gorgeous girl two cup-sizes smaller back then. Thus, here are super busty lovelies 36HH Micky, 38KK MzDiva, 36J Emilia Boshe & 36JJ Bianca Bloom in these beautiful big breast photos coming courtesy of BigTitsGlamour.com…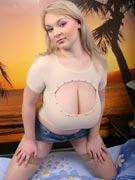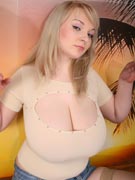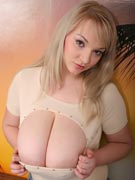 …however, whilst I was whiling away the hours immersed in massive breasts exploring every colossal cleavage crevice this exceptionally wondrous website of extremely well-endowed women had to offer, I perchance stumbled upon a webcam video of the gorgeous girl with gigantic juggs of JJ-cup pulchritude that is the lovely 36JJ Alicia Loren titfucking a dildo during one of the live cam shows she does for the site! Sure, it wasn't the first time I'd seen Alicia Loren titfuck cock (albeit of the plastic penis variety) – far from it, in fact – but, still, I felt the contrived cleavage coitus cum dick licking blowjob simulation a deserving addition to the super busty breast sex annals of MyBoobSite. And so, here's always alluring Alicia Loren tit-fucking and cock-sucking away on webcam videos from a couple of her free cam shows at BigTitsGlamour.com: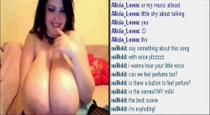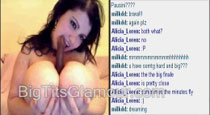 CLICK HERE TO VISIT 36FH MICKY, 36JJ BIANCA BLOOM, 36J EMILIA BOSHE & 36JJ ALICIA LOREN AT BIGTITSGLAMOUR.COM

P.S. Don't forget that lovely little busty blonde Micky also does live webcam shows for her fans as Horny Sexy Tits 69 as does beautiful busty voluptuous vixen Alicia Loren as lewd and lascivious alter ego Simpatique at ImLive.com!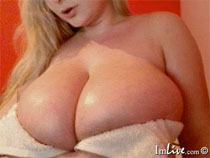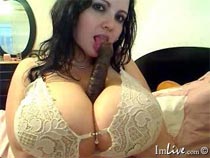 OR CLICK HERE FOR MORE BIG BOOBS ON CAM AT IMLIVE.COM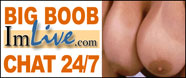 Share and Enjoy
→ Return to MyBoobSite for More Big Tits ←