I've fucked up royally, and I can only hope that you'll accept my apologies. You see, this blog was originally about a new site that had been set up for 32G Anya Sakova and, considering that the three other sites currently hosted by the provider in question are indeed personal sites with original content within which the models themselves participate and receive compensation from every sale, I automatically assumed that Anya's new site was personal as well. However, such is not the case.
It was Jelena's comment that first raised doubts about the veracity of my mistaken claim and prompted me to begin researching this further (and, although I've edited this post dramatically, I've left the comments intact so you can see the progression). Then, when Johnny told me that the content on this new site was nothing more than recycled photo shoots that had previously appeared on Divine Breasts, I took matters into my own hands and went into both sites to perform a critical comparison.
And indeed Johnny was right, as I was able to match every photo set from the new site to ones that had originally debuted on the previous. I also received additional details from Jelena who, after having spoken to her good friend Anya, was assured that she didn't even know about the site nor does she receive a penny from it! It's a shame, really, as it runs totally contrary to my personal crusade of finding a means through which models may be assured long-term security from their hard work.
As Samantha pointed out, however, what happened here is standard practice in the porn industry. A model is paid a fixed sum for a shoot and that's that. It's the photographer who owns the photos or the content provider for whom they were contracted that then retains the legal right to sell those photos on or to as many websites as he or she wishes. While I do not dispute their right to earn a perpetual living from their efforts, I also believe that the models themselves should be able to share in the same opportunities.
Now, I realise that it may take some time to see such a sea change in the adult industry, but I, for one, will keep banging on about this until some measure of equity is established and the hierarchy levelled out. At present, the whole industry remains biased toward the promoters and webmasters, with the models and often even their photographers being relegated to the bottom of the food chain (since the latter frequently relinquish rights to their images in exchange for a fixed fee).
Granted, this is true in all media at the moment. If a newspaper or magazine photographer snaps your picture and you sign a release form, they have the legal right to reproduce it as much and in as many publications as they want with no compensation being afforded to you. Many even do this without the benefit of a release! My point is that this in unfair, especially since it's the person appearing in the photos who is first and foremost responsible for the sale of such publications.
Indeed, we're got a long way to go…
I also must apologise for not having researched this matter more thoroughly prior to posting my original blog. However, I feel the need to defend myself somewhat in that regard since the most I usually receive in terms of promotional material consists of a set of a dozen or so photos or a handful of 10-20 second video clips from a given series. Considering the hundred plus sites I've represented within this blog, it would be virtually impossible to ensure lack of duplication without joining each individual site prior to blogging it and drawing comparisons to the content of all of the other sites who happen to feature the same model(s).
I'm on my own here, guys, and as much as I'd love to have a team of researchers who check out every last detail whilst I work on my writing, editing and coding, that's simply not the reality. I'm simply a one-man operation doing my best to update MyBoobSite as often as I'm able and for me to attempt this degree of verification myself would mean that entries would be few and far between.
This isn't the first time I've fucked up, though, and probably won't be the last. If you'll recall my excitement this time last year when I discovered a video gallery of Sapphire having sex, I blogged it as soon as I could in order to share this wonder with you all. Soon thereafter, MyBoobSite reader Kurt, who'd signed up to the original site featured in that blog before a correction had been made, told me that he was unable to find that video there. Contacting their webmaster, it became evident that someone had pirated the video clips to create the erroneous gallery (and this, while not legal, is almost impossible to prosecute).
So I hope you can accept my contrition and believe me when I say that it was never my intent to deceive. On the contrary, I hold MyBoobSite's readers in the highest esteem (notice that I said "readers" and not "porn surfers who just pop by to perve at the pics") and strive to continually provide you with the freshest feast of big tits dairy goodness that I can find. I'll make many more mistakes in the course of this quest I am sure, but rest assured I'll keep working hard at it until I get it right.
Honestly, I was going to simply delete my original post completely and replace it with this explanation of why, but then I realised that I'd be depriving dedicated Anya fans of the photos I'd included therein. Thus, I've taken the time to seek them out from their original source and repost them with an accurate acknowledgement to DivineBreasts.com: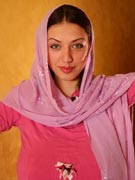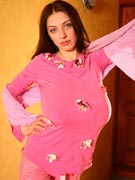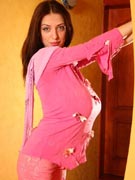 CLICK HERE TO VISIT 32G ANYA SAKOVA AT DIVINEBREASTS.COM

(webmasters)
Share and Enjoy
→ Return to MyBoobSite for More Big Tits ←