Well, it's Friday and I've got busty female masturbation on the brain as the big tits theme du jour. And so, I sought to satisfy myself sexually with a sexy selection of extremely well-endowed women wanking over on my BBW blog…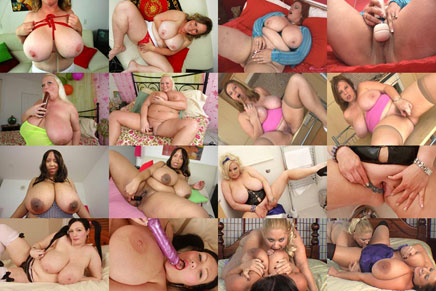 …but there's one super busty beauty I deliberately left out of my prurient post of lady-wanking lovelies – the stunningly sensual 38L Sapphire. You see, although sexy Sapphire is most certainly a pleasingly plump and voluptuous woman in all its Rubenesque erotic respects, it's her lovely extra-large L-cup breasts which is what prompted me to post her here on MyBoobSite rather than MyBBWSite. After all, as I've mentioned before and shall no doubt do time and again, regardless of an extremely well-endowed woman's shape or size, it's all about the massive tits where my big boob blog is concerned!
Besides, this ravishing redhead has held an extra special place in my heart ever since she'd e-mailed me back when she was considering undergoing breast reduction surgery to remove some of the immense burden her enormous breasts brought to bear upon her (serious though this may be, it kinda gives a busty girl's need to get something off her chest a whole new meaning, doesn't it?). In addition to kindly asking if I'd pen a "retirement announcement" to relay to all of her loving fans (myself being a long-term inclusion in their numbers), Sapph wondered if I could let all of my webmaster mates know of her impending surgical situation just in case they wanted to do any final shoots to give our big boob loving world of the extreme breast fetish one last chance to see the well-endowed wonder that was to be no more before she said goodbye to big tits porn forever. Sure, I was gutted at the prospect of losing her lovely L-cups as a big breast lover, but nonetheless understood it was something she'd been giving careful consideration for quite some time and, "udderly" massive breasts aside, she'd still be the same sexy ginger girl-next-door in the end always with a kind word, a friendly manner and a loving heart bigger than her boobs could ever be.
However, that was over a year ago now and, although I haven't broached the subject of breast reduction with her since, Sapphire's still going strong in the big boobs biz and is hand-down sexier than ever in her recent work! And so, I cannot begin to tell you how immensely pleased I am every time I have the marvellous opportunity to blog her on MyBoobSite, especially when I see that radiant sexy smile cross her beautiful face. Sure, I was going to go into all of the usual porn talk about large breasts in L-cup bras, the oily boob massage, tit-fucking a Rampant Rabbit vibrator and every erotic & deviant detail of her talented pussy pleasuring device thrusting and rotating in her vagina until she was cumming hard and fast in a screaming orgasm with her magnificent massive mammaries jiggling as every last inch of her sexy busty voluptuous body shuddered in sublime sexual satisfaction, but my words would pale in comparison to what an incomparably incredible and inspiring woman she truly is both outside and in. Thus, dispensing with the de facto editorial on autoeroticism and moving on to the pictures and movies instead, here's the ever lovely 38L Sapphire in her latest beautiful big boobs BBW masturbation photos and videos from PlumperPass.com:
38L Sapphire masturbation videos from Plumper Pass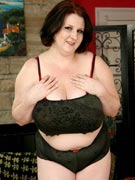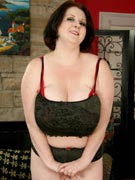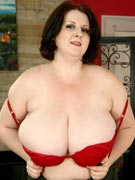 38L Sapphire masturbation videos from Plumper Pass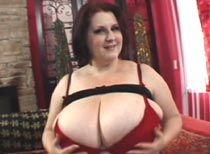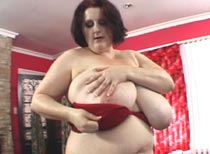 CLICK HERE TO VISIT 38L SAPPHIRE AT PLUMPERPASS.COM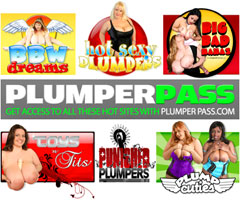 (webmasters)
Share and Enjoy
→ Return to MyBoobSite for More Big Tits ←