Reese and I know how much you all love big, "fake" tits, right?

Well, they're not all bad, you know. There are benefits to having your breasts augmented. I am sure you have all read my own story, but there are, of course, many more. Like the following story (I know someone that a very similar thing happened to) of a Great Grandmother's Huge Boob Job Leads to Love With Sexy Younger Man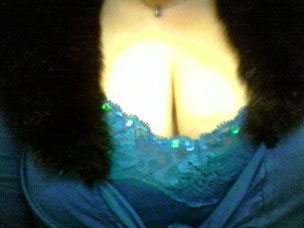 I appreciate that the most vociferous of our readers are seriously against all forms of surgery but, just because it's how the world works, there will also be some out there, a more quiet reader maybe, that quite likes the full-on, filled-up, fake, in your face, frontal feature. We always get results when we blog Beshine, for example, so we know you're out there!!
Anyhoo… to continue on a theme, here's 38G Claudia-Marie showing us all she's got. If she didn't have those tits, she'd look all out of proportion, I think. Much the same as I think of myself. (And yes, I do appreciate I am not in her league, at all).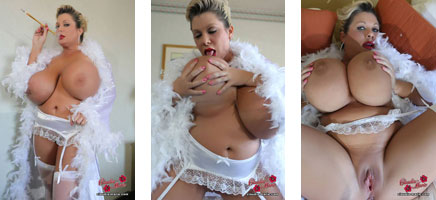 As that last vid cap gallery above illustrates, big fake boobs make for a much better titfuck, I am told (based upon Reese's personal experience with both)
So here's a titfuck video from Claudia-Marie.com just to ram the point across, as it were.
Loading the player…
(click here to download video preview)
Reese adds:
P.S. And, just to show big fake tits got talent beyond giving the best breast sex ever, here's a sweet mammary music video from Claudia Marie's band Trailer Park Trash
:: ! Is that Ron Jeremy? ! ::
Loading the player…
(click here to download full video)
CLICK HERE TO VISIT 38G CLAUDIA-MARIE AT CLAUDIA-MARIE.COM

Share and Enjoy
→ Return to MyBoobSite for More Big Tits ←