Sincerest apologies to the casual porn surfer who found this post on the promise of a big oily boob massage, but I needed to ask MyBoobSite's regulars an important question:
I've been getting a lot of e-mails lately from busty girls who are looking to break into the big boobs modelling scene, but only if they don't have to show their face. Now, I've promoted "faceless models" before but, unless you're someone like Maxi 32JJ who not only has a magnificent rack but also has an additional "hook" in that she appeals to the milking fetish, these have had rather limited success. Thus, I've come to make it a habit of avoiding models who deliberately obscure or blur their faces unless it's by special request (such an exception being my recent Cheron 32K blog, which seemed quite favourably received). I've also occasionally featured big breast-fetish sites like Big Boob Dreams that have a lot of "just boobs" content, but they also have a generous mix of models who do show their faces as well.
To the buxom hopefuls who e-mail me, I simply explain my past (negative) experiences in promoting anonymous models and offer my hypothesis that the practice of concealing one's identity destroys the illusion of intimacy, thus minimising fantasy potential on the part of their prospective fans. Further (although I don't tell them this), I feel that if you're going to be making money getting your tits out on the internet, you should be prepared to forgo some modicum of modesty in terms of your identity.
That last sentence may sound a bit harsh, but I've known a fair few formerly anonymous models who'd been unexpectedly "outed" by spiteful co-workers or casual acquaintances who'd recognised them without seeing their faces! Thus, if there's a remote possibility that having your identity revealed would potentially compromise your work, family or social lives in any way, then I would strongly recommend that you keep your topless or nude photos off of the internet. Seriously, I've known some individuals who were merely amateur exhibitionists and not even pursuing porn as a career who'd posted a few revealing photos of themselves only to have these pics come back to haunt them long after. And don't think that deleting photos that you've posted previously will do any good either, as bulletin boards, Usenet newsgroups and services like Google cache can ensure that even your deleted images remain on-line for all eternity!
Oops. I seem to have launched into a wee rant there, and such was not my intention nor does it have any relevance to my question. Sorry. What I really need to know is how you, as big breast lovers, feel about the anonymity issue (for the purely self-serving reason that I intend to pass the resulting statistics along to prospective models). Thus, would you ever sign up to a big tits porn website wherein the featured model concealed her identity by blurring her face, wearing a mask or, in extreme cases, cutting her head off altogether (I mean in the photos, as in cropping, and not literally :~P)?! In order to assist in said statistical survey, I've posted the following little poll to help collect your votes on the subject…
…of course, if you have any further thoughts or comments you'd like to share with regard to the anonymous big boobs issue, please post them here so we can take all of the diverse aspects of this debate into consideration. Oh, and thanks so much for your participation!
Now, just so MyBoobSite doesn't get done under the Trade Descriptions Act for false advertising, I guess I'd best get on to that oily boobs massage thing. In order to do that, I'll have to call upon the insufferable Vix, fresh out of the shower and preparing to slather her breasts in body lotion (having already oiled up the rest of herself). And, just to keep with the anonymous tits theme of today's blog, I'll get annoyingly close with the camera, thus serving not only to provide that "just boobs" perspective to which I refer but also to ensure the preservation of Vix' fragile modesty (tee hee!). And so, special thanks to a most tolerant Vix and her now-shiny, well-lubricated cleavage for providing the complementary content for today's entry:



(note: actual photos on the Vix' site are 1024×700 resolution)
CLICK HERE TO VISIT VIX AT THEBREASTFILES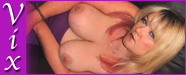 (webmasters)
Share and Enjoy
→ Return to MyBoobSite for More Big Tits ←