A kindly German gentleman named Robert wrote to me the other day inquiring whether there was a difference between bra sizes in Britain and Continental Europe. He cited his favourite British model – Lucy Pinder – as an example: Robert wrote, "Lucy's bra size is billed at a '34FF, almost a G-cup'. I don't know, but I don't think they look that big. There are other (British) models where I came across the same 'problem'. I know that a Japanese I-cup (!) is, for example, something like a European E- or F-cup. So I just wanted to know: Are there differences between British and 'Continent' sizes? I would really appreciate it if you would send me a short reply!"
Not being one for short replies, I told Robert that there is indeed a difference between cup sizes in the US / UK and Continental Europe wherein the European sizes are one letter higher than their corresponding US / UK measure (i.e. a G-cup in Germany would be called a F-cup in the Britain). However, this wouldn't explain the discrepancy with Lucy Pinder, because that's the opposite of what you'd expect. Of course, some models (and their promoters) tend to exaggerate cup sizes for publicity's sake. When Overdeveloped Amateurs featured Busty Merilyn (who is a natural 32G), they billed her as "Sabrina 34KK", which was a massive exaggeration! Also, different bra manufacturers tend to be inconsistent in their own sizing. My wife, Vix, prefers Gossard bras (in the rare event that she actually wears one). With an under-bust measurement of 32 inches and a bust-size of 43 inches, Vix comes out to an exact 36F. However, just within the Gossard line, depending on the bra style, she takes anywhere from a 36E to 36G. So all of these variations might account for the Lucy Pinder mystery. There's even the fact that a woman who's 32F naturally looks far more massive than a 38F, simply because of the body-mass to boobage ratio. Alas, a confusing issue, making it difficult to judge perceived breast size strictly by the cup.
The most annoying one for me, however, is when a model's bra size is deliberately misquoted. Typically, it's an upward exaggeration, but I did run into a site the other day that actually appears to under-quote the bust size of their models! It's called BustyAmateurBoobs.com and, while a few of their stats seemed accurate, others looked as if they were an uneducated guess at best. There are even discrepancies in the measures of individual models. Take 19-year-old Jada, for instance: In the same gallery, she's quoted both as a 36DD and a 36F – a difference of two cup sizes! Still, and despite the inaccuracies, it's a great site and I found plenty of busty beauties there that I'd never seen before.
Apologies for including so many in today's post, but, after spending a considerable amount of time on the site, I could only narrow down my favourites to 20 models… ;~)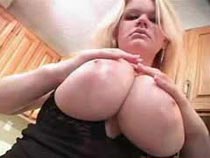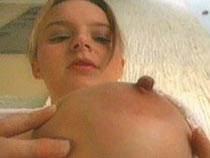 …by the way, as a bonus for signing up with BustyAmateurBoobs.com, you also get full access to all of their reality porn sites, including Natural Boobs, Banged Wives, She Likes It Big, MILF Fucking, Wild Teens, Gangbang Sex & Wild Lesbians!
CLICK HERE TO VISIT BUSTY AMATEUR BOOBS
(webmasters)
Share and Enjoy
→ Return to MyBoobSite for More Big Tits ←