We just missed Ines Cudna's thirtieth birthday.

It was on 25 January. Three days ago.
The beautiful busty blonde bears (and bears) a whopping pair of 34F boobs on her slim and stacked frame, measuring up at 40-26-36.
The brunette is Extasi. As happens more often than I'd like, I know zip about the totty nor her tits.
Looking at her breasts, I'd warrant an E-cup, maybe? Maybe more, as Extasi is also very slim.
The girls are out enjoying themselver, and each other, on a nice secluded beach.
They kiss in confidence that they are unobserved, perhaps, big long snogs, sucking face like a few more chesty chicks should do more often.
They're soon at eachothers tits, sucking nipples and fondling flesh.
Ines gets down to business and shows her cunnilingus skills on Extasi's willing, shaven-haven of a cunt.
Happy birthday, Ines!!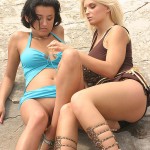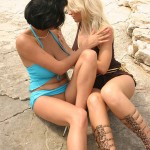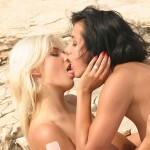 Loading the player…
CLICK HERE TO VISIT 34F INES CUDNA & EXTASI AT MYBOOBS.EU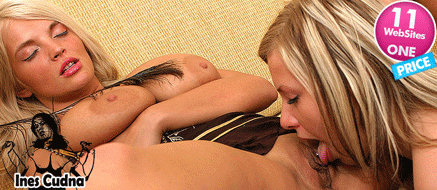 Share and Enjoy
→ Return to MyBoobSite for More Big Tits ←