Overall, I've been quite pleased at how MyBoobSite's Forums are shaping up. Although we've just passed the meagre 200 member mark, we've got some excellent and thought provoking discussions going on in the Talk about Tits forum, members have started contributing photos of their favourite models in the Big Boobs Photos & Videos section and the 30JJGC have officially elected Christy Marks as their 7th Kitten (oh, and lest I forget, I'd like to publicly welcome MyBoobSite regular Vadd to our esteemed team of moderators!).
There is one forum, however, that still remains rather sparse at the moment – the one dedicated to amateur photos of your busty wives & girlfriends. At present, there's only one post on the forum and that was made by me…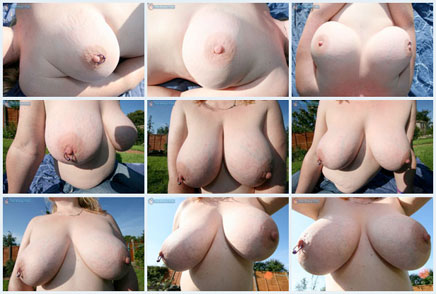 …so c'mon, guys & gals, show us your tits (erm, I'd best rephrase that – no "moobs", please – rather, if you're a bloke, I'm instead referring to the ample endowments of your significant other)! Many of you have alluded to the presence of a well-endowed partner over the years in your blog comments, so now's you chance to show her off to the world! Photos can remain entirely anonymous, of course – even headless downblouse or cleavage shots will suffice – but we're in desperate need of more busty amateurs. So, if you've got a mammary laden female mate who agrees to share her curvaceous charms on the 'net, get on over to Wives & Girlfriends and make a post!
And, whilst we're on the topic of the forums, MaGnUs made a post earlier today on our Stacked & Packed forum kindly requesting the inclusion of more of JJ-cup Sofia Rose on MyBoobSite citing, "I love her big body, dark hair, brown nipples and that tavern wench series is the bomb, too bad there's only three pics on that post." Well, MaGnUs, considering your dedication to the big boobs cause, however could I refuse?! And so, here's a bit more of the beautiful busty voluptuous 38JJ Sofia Rose courtesy of JuggMaster.com: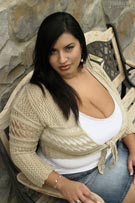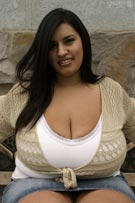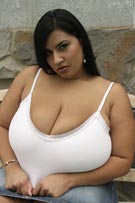 (note: actual photos available for download on the site are 800×1200 resolution)
CLICK HERE TO VISIT 38JJ SOFIA ROSE AT JUGGMASTER.COM

Share and Enjoy
→ Return to MyBoobSite for More Big Tits ←