Well, since she opened her new website, we've seen the lovely 36HH Christy Marks in threesome & lesbian videos, as well as in recovery! Now, with the help of her 32DD girlfriend Holly Halston for her ChristyMarks website…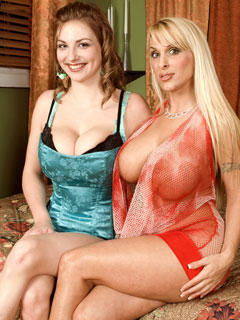 …she's expanding her sexual repertoire into the deep dark annals of anal sex. Now, while my own attitude toward getting fucked up the ass hasn't changed much (granted, I'd rather be the fucker than the fuckee where anal action is concerned), I nonehteless have to applaud lovely little Christy for her efforts in securing a greater hardcore market share in the fickle world of big tits porn.
As we can clearly see from her photos & videos, Christy greets her anal intruder with some trepidation at first but, after some literal hand holding from Holly warms to her anal intruder as this sex scene progresses and at long last inviting him to cum in her ass. However, this being porn, he withdraws his cock from her colon as the imminent anally stimulated orgasm approaches and instead cums across Christy's sweet ass cheeks. Eh, oh well, guess they need that "money shot" after all as internal cumshots seem to be terribly taboo in porn.
Please forgive the oversized thumbnails in the photo portion of today's boob blog, but I simply couldn't fit all of the anal action taking place in this series into anything smaller. And so, here's 36HH Christy Marks and anal sex tutor Holly Halston in photos & videos from Christy's first anal experience for ChristyMarks.com:
36HH Christy Marks & 32DD Holly Halston foursome anal sex photos from ChristyMarks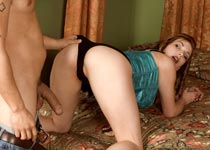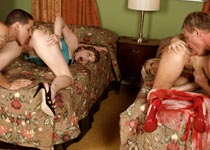 36HH Christy Marks & 32DD Holly Halston foursome anal sex videos from ChristyMarks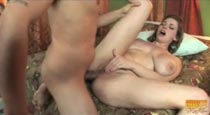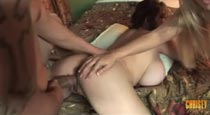 (note: videos available for download from the site are 640×360 resolution)
CLICK HERE TO VISIT 36HH CHRISTY MARKS AT CHRISTYMARKS.COM

(webmasters)
Share and Enjoy
→ Return to MyBoobSite for More Big Tits ←