Anabelle Mayaa last had her own entry on MyBoobSite way back in 2007, but she has appeared a few times since on blogs about Boobs Garden and MyBoobsEU.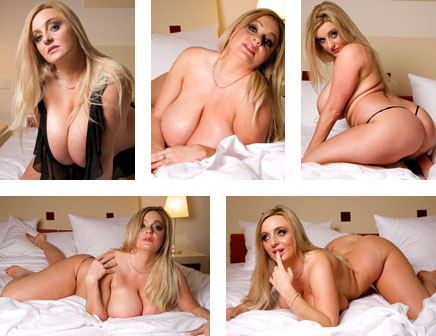 So, what's The Fair Trade Porn Manifesto?
Regular commenter, fan and friend, Tomasz is trying to do something that has not been tried (in this way) before.  Getting a fair deal for the models.
I don't know if you all know, but models really do get the rum end of the deal, in porn.  They get paid a pittance for the time taken to do a photoshoot and that is all.  They get no royalties when a sale is made.  They do not benefit from their pictures going global any more than if they are seen by a few fappers.
Of course, if you get popular as a model, then you may get paid a little more for a photoshoot than if you are a newcomer, but we're still looking at only a couple of hundred bucks.  But most are only going to earn a measly $100 or so for a full days work.  In which they are expected to do more than one photo and video set, going through several costume changes, and providing the site with at least a month's worth of updates before she is called back to work again.
I know some of you might not give a crap.  Hey, it's their career choice, right?  Well, yes, it is, but young women are not always aware of the financial aspects of this game.  And once you have got your kit off for the titillation of tossers, you just try to get a regular job!
Loading ...
So, Tomasz has made The Fair Trade Porn Manifesto and is asking for your opinions.  We (Tomasz, Reese and Vix) would appreciate your responses on here, to the idea.
Please read The Manifesto and click HERE to leave comments.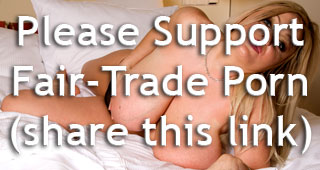 Share and Enjoy
→ Return to MyBoobSite for More Big Tits ←