With respect to the responses on our last fake tits blog, Reese testifies:
Rather than posting a comment to justify my love of fake boobs, I thought I'd turn it into porn video blog fodder instead. So, sorry to bang on about this, but, having compared enhanced F-cup breasts to an all natural G-cup pair for a titfuck first hand (or first cock, as it were), I can unequivocally report that the fake F-cups beat the real G-cups hands down. I found the bigger, natural tits were too squishy to exert enough pressure on my penis for me to cum hands free, whereas the boob job breasts had me cumming in cleavage with only tits to cock contact in no time at all (and don't even get me started on how the look and feel was indistinguishable from the real tits thing, nor the fact that they moved in a natural mammary gland manner)! Thus, if you've never tried tit-fucking fake breasts, I highly recommend it.
Now, I don't think the below is a particularly good example, myself. I think it looks like she's got a hold of a couple of bread rolls to do this wank: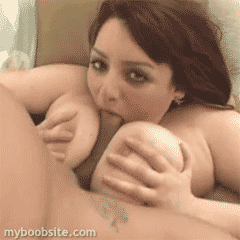 That's 34F Hannah Callow as a surgically enhanced example above, as we think most guys & girls are used too seeing bad boob jobs in porn (whereas Hannah has a reasonably good boob job by comparison).
What it has made me think is that Reese and I should shoot some photos and videos ourselves, just so we can compare and contrast. Of course, I am saying to just do it on my iPhone, whereas he wants to set up the full studio whatnot – which turns me off the idea of a photoshoot, quick as .
We'll see when the time arrives which quick snaps we do. Actual ones (my choice) or four days later ones (his).

Anyhoo here's Hannah Callow, in the meantime, on PlumperPass.com.
Loading the player…
(click here to download video preview)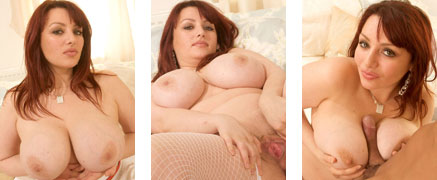 CLICK HERE TO VISIT 34F HANNAH CALLOW AT PLUMPERPASS.COM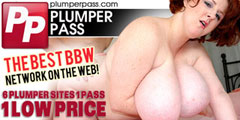 (webmasters)
Share and Enjoy
→ Return to MyBoobSite for More Big Tits ←