Remember how much trouble I had finding a Zippo with tits on? Well, our lovely boob site forum admin Vix has decided that I shouldn't be the only one sporting a big boob Zippo. And so, she's decided to hold a contest wherein members of MyBoobSite Forums can win one of there mammary incendiary devices of their very own! To enter, simply send her a photograph with the phrase "MyBoobSite Zippo Comp" appearing therein (the perviness of the photos is entirely up to you, so body parts and nudity are entirely acceptable) along with 100 words or less persuading Vix as to why said big breast lighter should be yours. Entries will be posted anonymously in this forum thread, so don't say or show anything you don't want the world and it's brother to see. The deadline for entries is June 30th, 2009, so get writing and snapping!
You won't be the only one to own one of these limited edition MyBoobSite branded Zippo lighters, though, as we've already sent one to busty Ctexsins Chelle who can be seen below modelling her new boob Zippo nestled comfortably in the cleavage of her huge H-cup breasts for a glimpse of what it would be like to have Vix' breasts squeezed between her big boobs (ah, how the mind does wander) – I just hope Chelle doesn't accifentally set her tits on fire! – in these stunning photos from BustyCtexsinChelle.com…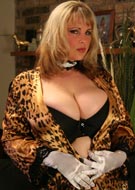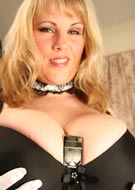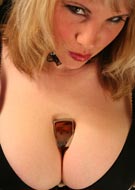 CLICK HERE TO VISIT 36H CTEXSINS CHELLE AT BUSTYCTEXSINCHELLE.COM

…to enter Vix' free boob Zippo contest, click here or on the big boob lighter banner below for rules and instructions on how to submit your free entry: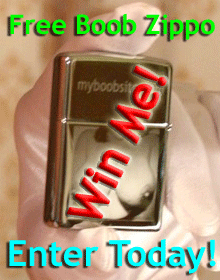 ENTER VIX' FREE ZIPPO CONTEST
Note: If you've registered for MyBoobSite Forums and have not yet received your account activation e-mail, please leave a comment which includes your username so that Vix can activate you manually.
Share and Enjoy
→ Return to MyBoobSite for More Big Tits ←