Ok, it's time to get deadly serious here on MyBoobSite (considering my earlier post today – btw, Happy AFD everybody!). Over the weekend, whilst I was browsing big boob forums in search of ideas – you know, when I ran across the query with regard to who had the best American breasts – I happened upon yet another compelling question: "Who do you most want to fuck RIGHT NOW?!" 'Twas yet another no-brainer for me as well, as, taking the overly obvious answer of my wife Vix out of the equation and considering all of the beautiful busty babes I've ever featured here on MyBoobSite, there's this one stunning young girl I'd like to fuck more than anyone else: Teen Model Tara (and, lucky for me, it seems the feeling is mutual!)…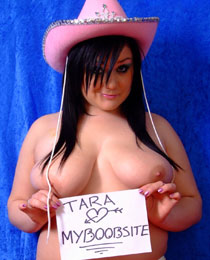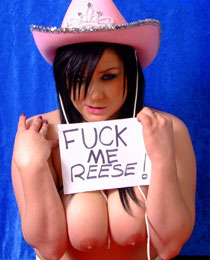 (images courtesy of TeenModelTara)
…first off, she reminds me of a young girl I accidentally fucked at a hotel party last year; a bit goth with beautiful breasts and a semi-voluptuous body to die for. Our lascivious liaison had started earlier that evening at a gay club up North (hey, don't knock it, they're an excellent place to pick up horny slut girls on a pulling mission to convert ass bandits over to the other side by tempting them to taste the pleasure of pussy and thus prove just how much fun straight sex can be!). My wife was sitting in the corner talking politics with some tranny who'd happened by, so I took the opportunity to sidle up to this stunningly sexy short busty goth chick I'd been watching all night with an aim of getting closer.
We stood there swapping conversation for a bit before I bucked up the courage to get more touchy feely with her, brushing her arm at every given opportunity and then settling my hand upon her shoulder with my thumb casually stroking the back of her neck. She pressed in close to me so that I could feel one of her ample breasts crushed against my chest so, seeing this as an invitation, I took her hand and slid it down my pants upon which she took hold of my limp dick tightly in her hand and began to squeeze hard, my erection growing in her grasp as my cock engorged with blood to her grip. Not wanting anyone else to notice the rather obvious bulge in my trousers, I suggested we both sit down instead.
She withdrew her sweet little cock holding hand as I settled into a chair and, to my horny delight, cuddled her cute little ass right down into my lap! She then turned to face me with her sexy lips half parted in a most seductive smile and commenced snogging my face off, nearly plunging her overly eager tongue right down my throat as my erection continued to throb against her tiny ass. As she was wearing the sort of loose fitting jeans that hang off your hips, it was with relative ease that I slipped my hand between her waistband and belly to cop a feel. Her pussy was already wet as I slowly slid my middle finger down the labial length of her slippery slit, pausing when I reached her perineum to curl my diddling digit inward to penetrate her vagina and, having swept through it's moist manifolds, press its fleshy base against her already erect clit whilst its tip probed for her g-spot.
We sat that way for what seemed like forever, snogging away as I continued finger fucking her tight little twat whilst others mindlessly milled about around us. When the time bell tolled closing time, she invited me back to her hotel where the "afters" party would be carrying on. Upon arriving, I noted the room was already filled to capacity with people engaged in various states of sex play (her boyfriend having left to get the party started earlier on) so this gorgeous goth girl strips off her clothes to join in with the fun! My first clue that she was bisexual came when she went down on this naked woman laying spread eagle on the floor, skilfully administering cunnilingus as I watched her pussy flashing me from between the frame of her thighs.
What happened next was an uncharacteristic breach of sexual etiquette on my part but, faced by the irresistible sight of her winking pussy and being the insatiable slut that I am, I whipped my dick out of my pants, rolled on a condom (which I always carry several of in my wallet, safe sex being de rigeur in such situations), dropped down to my knees behind her sweet ass and just stuck my cock in her cunt for a fuck (at which point she raised her head from the pussy she was eagerly eating out, turned back to me and said, "You do have a condom on, don't you?!" I replied in the affirmative and just carried on fucking – not a rare thing for me at such sex parties although I was somewhat taken aback by my own forwardness). Leaning over and supporting myself with my hips against her ass so I could reach around to fondle her big tits was well & truly all it took for me to explode in orgasm cumming inside of her (which then, of course, begs the question of what do you do with a cum-filled condom when you're stuck in somebody else's hotel room?).
Teen Model Tara simply reminds me so much of this girl it's uncanny, and fucking her would allow me to live out the yet unrequited fantasies I didn't indulge in when given the opportunity for casual sex. But it's not just that, I find Tara to be nothing short of the sexiest slut alive and would without question welcome the chance to spend some quality time inside her vagina. So, do I take our innocent on-line flirtations as an "open" invitation?? Or is this gorgeous girl in reality just toying with my middle-aged emotions? Although I strongly suspect it's the latter, I nonetheless find myself totally caught in her succubus web, hopelessly wrapped up in the lust-filled fantasy of fucking teen model Tara – I want her, and I want her now!!
No, I don't care that her beautiful blonde hair has faded to black. Nor am I the least bit fazed by the fact that this little teen prick tease doesn't have the biggest breasts compared with all of the other exceptionally well-endowed women on MyBoobSite. Indeed, I would trade them all in (well, apart from the wife, natch) for an erotic evening of torrid sex with teen temptress Tara. Sure, call me a masochist, but I'm now off to pick up some of my favourite pics from her site wherein she's seductively flashing her pussy much in the same manner as my sexy hotel fuck slut (provided I can resist the urge to begin masturbating myself into oblivion)…
.
.
.
…ok, I'm back (without having wanked in the least – the very model of sexual self control, me) and, as promised, here's a few photos of Tara from a lovely nude dildo fucking gallery I found at TeenModelTara.com: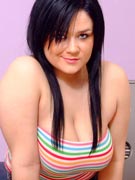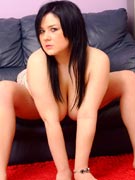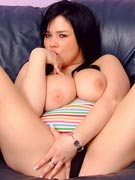 CLICK HERE TO VISIT TEEN MODEL TARA SPARX AT TEENMODELTARA.COM

Share and Enjoy
→ Return to MyBoobSite for More Big Tits ←