I truly wasn't intending on blogging another webcam model this soon, but I received a request this morning from 36G blonde babe Micky asking if I could add a link to her ImLive Fan Club on her website. Having just completed making the requisite banner and coding the link, I figured that now would be as good a time as any to announce that she's doing live videochat sessions for her fans!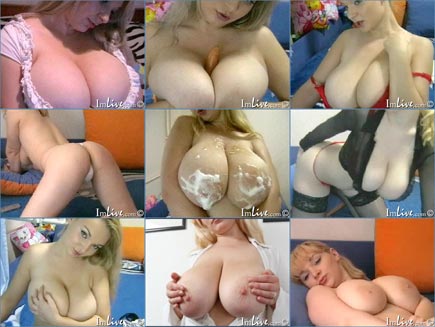 To be perfectly honest (and this is my primary motivation for this particular blog entry), it seemed to me as if Micky was a tad disappointed that big breast lovers weren't talking about her much on our forums and, despite the lovely comments some of you left in the wake of my last Micky blog, I feel this gorgeous G-cup girl deserves a lot more attention than she's been getting.
Granted, my blog provides a fair measure of exposure with its 25,000+ daily visitors, but even that represents only a small percentage of the total population of breast obsessed individuals throughout the known world. And so, I call upon you, dear readers, to help spread the word on Micky beyond the bounds of MyBoobSite. For such a relatively new model to strike out on her own in pursuit of a topless modelling career rather than submitting herself to the potential exploitation of the "sure thing" big boobs megasites is a brave thing indeed. Thus, I think we all need to make an extra special effort to give independent models like Micky whatever support we can offer.
What can you do to help? Well, if you're a blogger, of course, you can do precisely what I'm doing here. If you're an adult webmaster or TGP owner, you can post one of Micky's galleries on your site. But, even if you don't have a website of your own, you can still show your support by joining one of the many quality big breast forums out there and sing the praises of this lovely lass (as long as it's not that insipid "Oh Micky you're so fine" song) or, alternatively, just post a Micky pic along with either a link to her website or one of my relevant blog entries! The possibilities are endless, really.
Then again, if you don't happen to be the evangelical type, you could just wander over to ImLive and have a chat with Micky to let her know that she's much appreciated and certainly not alone in this endless sea of big boobs that surrounds us on-line. It must get lonely out there, being all on your own, and any encouragement can make a world of difference!
As for doing my part, I'll be buggering off from MyBoobSite now to promote Micky to the universe and beyond…but not before I leave you with a selection of splendid photos from Micky's Playmate Site: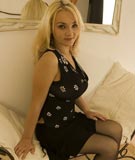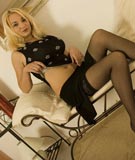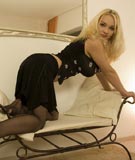 (note: actual photos on the site are 1042×683 resolution)
CLICK HERE TO VISIT 36G MICKY AT THEBREASTFILES…

…OR CLICK HERE TO CHAT LIVE WITH MICKY ON WEBCAM: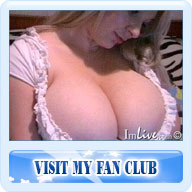 Share and Enjoy
→ Return to MyBoobSite for More Big Tits ←