I promise this to be a one-off, restricting future posts to my Futanaria Fantasy Blog, but however could I consider myself a comprehensive boob blogger without a passing nod to the Mastasia website? With their extreme prosthetic breasts lactating hither, thither and yon, and boasting the be-all & end-all most massive tits in the big boobs biz…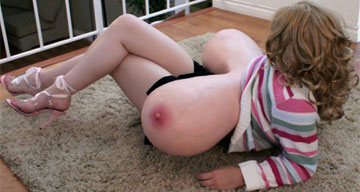 …granted, they're fake tits, but with genuine gigantomastia being a rarity save for those extremely well-endowed women like Nelli Roono and big tits porn being all about the fantasy aspect of the big breast fetish, I suppose there's a place for them. In fact, considering how the majority of you feel about fake tits, I was frankly surprised upon reviewing the outgoing hits on my web stats only to find that faux fetish female fantasy sites like Mastasia & Futanaria with their monster mammary glands and gigantic genitalia are by far and away the most popular ones I blog!
So, begging the forgiveness of big breast lovers who only want to see gigantic juggs of a natural nature and even those of you who, like myself, profess a breast sex preference for silicone enhanced tits – albeit only those with a deceptively natural look & feel so as to be "udderly" indistinguishable from the real deal yet providing a greater cock-comforting cleavage compression ratio than large natural breasts – I'm apprehensively pleased to give you the second sexiest girl on the site – Holly – baring her gigantic breasts milking through her tight top courtesy of these big tits lactation photos and extreme breast expansion videos from Mastasia.com:
Extreme breast expansion photos with Holly Hindenburgs from Mastasia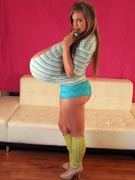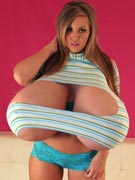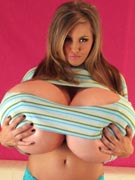 Extreme breast expansion videos with Holly Hindenburgs from Mastasia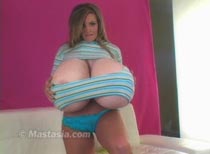 CLICK HERE TO VISIT HOLLY HINDENBURGS AT MASTASIA.COM

.
.
.
P.S. Oh, and for those of you wishing to cross over to the dark side or just get freaked out by some bizarre fucking shit of big boobs with a boner bonus down below, click here to visit my freaky herm blog:

Share and Enjoy
→ Return to MyBoobSite for More Big Tits ←