Ever since I first blogged Eden Mor on but the 5th day of MyBoobSite, I've been following her big tits modelling career for those milestones within which she fulfilled specific personal desires: The first time I got to see Eden's pussy, for example, or the first time Eden went nude on her own site. Yes, although I adored Eden's beautiful HH-cup breasts with those saucer sized areolae to distraction, what I've always longed for more than anything was to get more intimate with her genitalia – not only because I'm a bit of a pussy hound but also in order to achieve that niggling little extra illusion of intimacy needed to complete my fantasy.
That's not to say that I didn't delight in every time Eden exposed herself, it's just that I wanted even more of Ms. Mor. While my favourite photos of any model are those within which you get the "whole package" (i.e. totally naked with tits & pussy exposed), it's only when I get deep inside of a girl that the full-fledged fantasy comes to fruition for me. Is that too much to ask?!
Apparently not, in Eden's case!! Indeed, just last night my mate Cel made my Eden Mor dreams come true when he posted her debut photos & videos on his most excellent XX-Cel site! I wish I knew his secrets, but Cel just seems to have this way with women wherein they appear totally at ease in his shoots. I've not seen a single one in which the girls weren't having a genuinely good time! It's big tits porn at its best, really, as a model's comfort and confidence can really show through in their photo & video content.
And Eden's XX-Cel debut was no exception. Not only does she strip down from her tight leopard print top, shorts & sandals to the point of full frontal nudity, smiling all the way, but she even goes so far as to spread her luscious pussy lips to allow for that most intimate access of the view inside her lovely pink vagina (and, judging by the changes in her clitoris & labia through the course of this series, she seems somewhat sexually aroused as well!)!
And so, it is my intense pleasure that I present 34HH Eden Mor exposed fully for the first time ever at XX-Cel.com…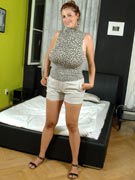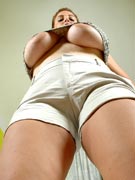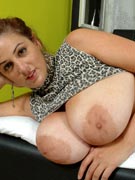 (note: actual photos available for download from the site are 1600×1064 resolution)
CLICK HERE TO VISIT 34HH EDEN MOR AT XX-CEL.COM
…then again, Cel seems to have made a habit of collecting 30JJGC Kittens for his site (hmm, would this be considered "kitten poaching"?!). With Faith, Gabrielle & Lorna already there alongside recent arrival Eden Mor, he's just got Alicia & Rachel to go! However does he do it?! Anyway, as pornographic evidence of Cel's growing collection of what's now 4 out of 6 kittens, here's Faith, Gabrielle & Lorna Morgan at XX-Cel.com: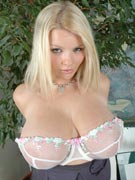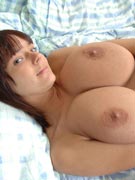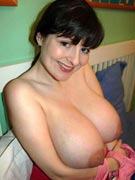 (note: actual photos available for download from the site are 1600×1064 resolution)
CLICK HERE TO VISIT FAITH, GARBRIELLE & LORNA AT XX-CEL.COM

Share and Enjoy
→ Return to MyBoobSite for More Big Tits ←