Blimey! This is turning out to be busty redheads week on MyBoobSite, innit? I suppose that, in a way, it's appropriate since the biggest tits I've ever fucked in my life were on a redhead. It was at my 1st wedding anniversary party a couple of years ago. We'd invited a group of our closest friends to help celebrate with us and, after meeting up with them at our local pub for drinks and a lovely little anniversary cake that one of our neighbours had prepared, headed back to our house to commence partying.
Amongst our menagerie of mates was this "udderly" gorgeous ginger goddess with GG-cup breasts whom I'd lusted after ever since we'd first met at a Medieval banquet some years earlier. Since then, she'd tempted me via e-mail with some exceptional nude photos but, with me being one who finds it difficult to make the first move, we'd never taken things any further. However, as I'd previously discussed with one of our male mates at insufferable length how much I desperately wanted this girl, he took me aside on our way home to let me know that he'd kindly "paved the way" for me to finally do something proactive about my unrequited lust (thanks, C!).
We were all lounging about in the living room with the girls (and some of the boys) taking turns trying on sexy clothes and fetish gear whilst the gorgeous redhead in question languished on the couch. I sat down next to her, cuddled in as close as I could get and began stroking her inner thigh. Turning towards me for a deep snog, she slid one hand down down the front on my trousers to take hold of my already well erect cock. Whilst the intimate little mutual masturbation session that ensued on the couch was most enjoyable, it was those glorious GG-cups with their copious cleavage calling out for a fucking that had me on my feet facing her within moments.
Taking my throbbing member into her mouth for lubrication, she slurped her way up and down my shaft bathing it with her warm & slippery saliva before leaning back and clasping those two huge tits together to create a tight channel to take my cock in GG-cup cleavage coitus. Inserting my erection effortlessly between those soft, squishy mounds of breast flesh, I began thrusting with abandon, her tongue licking the head of my cock with every inward stroke as other attendees milled about snapping photos and taking videos to commemorate the event. I hardly took notice of all the flashing lights, as this long-awaited fantasy titfuck took the fullness of my attention.
'Twas the second best breast sex I'd ever had in my life, albeit with the biggest tits, and I can but once again express my undying gratitude to this gorgeous GG-cup girl for her willingness to fulfill my big tit-fuck dreams. I was reminded of this most erotic anniversary incident by virtue of a recent visit to Plumper Pass wherein lovely H-cup redhead Kore Goddess had just released her latest hardcore photos & videos. So thanks for the mammary memories, Kore, as it afforded me an afternoon of enjoyable reminiscences (oh, and by the way, I'm also quite pleased to see that you've addressed the "redhead or blonde" question with the most appealing answer of all!).
So, whilst I go off to search my hard drive for the commemorative photos & videos of the biggest breast sex I've ever had to continue in my indulgences, I'll leave you in the capable hands, mouth and pussy of stunning 38H Kore Goddess in her latest pics & vids for PlumperPass.com:
38H Kore Goddess photos from PlumperPass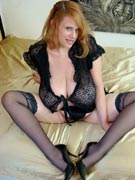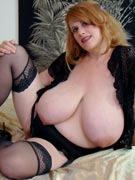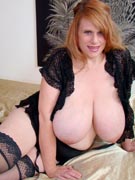 38H Kore Goddess videos from PlumperPass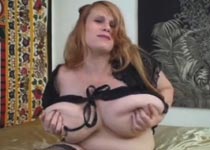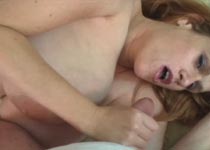 CLICK HERE TO VISIT 38H KORE GODDESS AT PLUMPERPASS.COM

(webmasters)
Share and Enjoy
→ Return to MyBoobSite for More Big Tits ←