Over on the Leah-Jayne thread on MyBoobSite Forums, members have been goading me into meeting up with busty voluptuous vixens Leah-Jayne & Amber Hall – well endowed with HH-cup & G-cup breasts respectively – when the prodigious pair are hosting private plumper parties over in London next week. Having since reviewed some of my archived Leah-Jayne hardcore – and, even worse, ultra horny Amber Hall hardcore – I must say that the titillating temptation to attend a pervy plumper party with these two big tits beauties is overwhelming.
And so, I set out to find something in the way of aversion therapy to put me off the enticing idea came up with a clever porn-based ploy to bolster my resistance to their curvaceous charms lest I desire to drown in a soft, warm sea of colossal cleavage: Since I only masturbate to hardcore porn, as a rule, I figured that a softcore shoot of these two busty voluptuous beauties might quell my taste for their huge tits in an up close & personal encounter. Let's commence our psychological conditioning with the lovely 34HH Leah-Jayne – shall we? – in her most recent series on the Busty Brits site…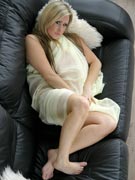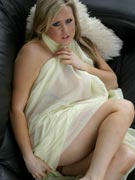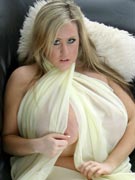 CLICK HERE TO VISIT 34HH LEAH-JAYNE AT BUSTYBRITS.COM
…next on our agenda is 36G Amber hall with her hallmark "fuck me now" look rearing its horny head relentlessly in even her most softcore of porn photos. However, after seeing Amber Hall's lush long labia lips in silhouette, the tempting prospect of locking my labia loving lips over those prodigious pussy flaps and sucking them deep into my throat until they tickle my uvula is nigh on irresistible. Oh bloody hell, this just isn't working, is it? Meh. Anyway, despite my apparent inability to desensitise my libido to the dual allure of Leah-Jayne & Amber, here's sexy 36G Amber Hall at BustyBrits as well…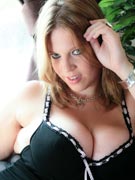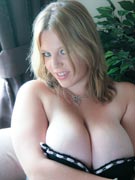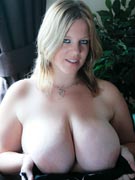 …and, of course, there are videos and, since this whole aversion therapy effort is an abject failure anyway, I thought I'd select some video clips of my favourite wank fodder to satisfy the female masturbation fetish that my lovely wife so cruelly instilled in me as a result of our early webcam sessions toward the beginning of our sordid affair wherein I'd click her "watch my webcam" link on Yahoo Instant Messenger only to see Vix wanking herself into orgasmic oblivion whilst watching my impassioned reaction.
Ever since, the mere thought of watching women wank never fails to give me a twinge in the loins. And so, here's 36G Amber Hall masturbating her pretty pussy to orgasm with both fingers & vibrator 'til she cums and licks her succulent vaginal juices from her dildo (thinking all the while that that could be my cock she's fucking & sucking instead) in videos from BustyBrits.com: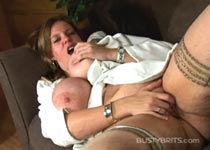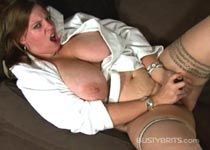 CLICK HERE TO VISIT 36G AMBER HALL AT BUSTYBRITS.COM

Share and Enjoy
→ Return to MyBoobSite for More Big Tits ←