As I'm always fond of finding fresh blood – or, indeed, breast-flesh – with which to populate MyBoobSite, I'm pleased that yesterday's budding trend of new big tits models e-mailing me has continued. This time, it was the lovely, raven-haired HH-cup Latina Diana who graced my in-box…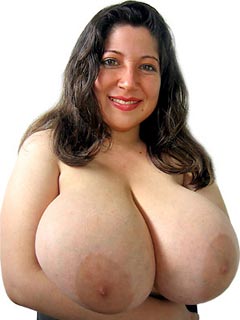 …upon visiting her LovingDiana website, however, I soon learned the 34HH Diana wasn't a newbie at all when it came to the big boobs scene – rather, she proved to be a veteran favourite from such sites as SiliconeFree & BigBraOwners who had merely decided to strike out on her own!
Born in 1978, Diana was aware from her adolescent years that she was physically different from her friends, finding it difficult to buy bras, blouses or sweaters that would fit her ever-expanding endowments. She did like the overt attention that she got from the male sex, though, and it excited her to see them focus on her big dancing breasts as she walked.
Diana caught the topless modelling fever when a friend asked one day if she'd pose for him to take photos of her huge breasts. After finally agreeing to said photo shoot, Diana was so enamoured with the resulting pics that the pair submitted them to a website and received excellent comments from admirers the world over. This bolstered Diana's self-confidence to no end, allowing her to embrace those bountifully huge boobs and nicely-balanced voluptuous body for the incredible assets that they truly are.
Good for her, I say (and good for us as well!)! I do so sincerely wish that more well-endowed women would simply accept themselves for who they are, knowing that there are so many of us who are totally enamoured with a more robust (with an emphasis on the "bust" part, of course), womanly figure instead of the frail boobless dross served up by the mass media.
So welcome, Diana, to MyBoobSite's loving family, big hugs & thanks so much for the lovely photos you've shared with us from LovingDiana.com: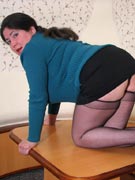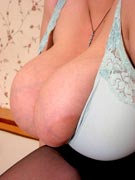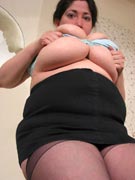 CLICK HERE TO VISIT 34HH DIANA AT LOVINGDIANA.COM

Share and Enjoy
→ Return to MyBoobSite for More Big Tits ←