Already world renown by big breast lovers for his tit-sucking videos – as well as pretty much every other manner of fetish involving big boobs – Cel, the undisputed mad-scientist of massive mammaries, has truly outdone himself with his latest recruiting efforts in successfully bagging beautiful busty porn superstar Maria Moore for his XX-Cel site!
This time, however, it's Maria herself that does the tit-sucking, lifting her heavy HH-cup hangers to her mouth and manipulating those lovely nipples surrounded by huge saucer-like areolas with an expertise that indicates she may well have had prior experience engaging in this particular oral activity! But, before I move on to the main event, let me further whet your appetite for enormous breasts with a few photos of the incomparable 36HH Maria Moore from one of her recent series for Cel's XX-Cel.com…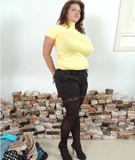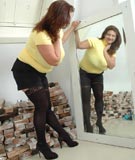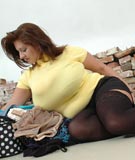 …but enough with the appetisers, succulent though they may be, and on to our titular topic. One can only imagine what it would be like not only to have huge tits of your own but to be able to breast-feed yourself whenever you wanted. I've known women to achieve orgasm simply by having their nipples suckled, so would this DIY approach count as a sort of mammary masturbation in such cases?!
Truly, it boggles this boob lover's mind as I watch with wonder stunning seductress Maria Moore doing just that in this tantalising big tits self-sucking teaser clip from XX-Cel.com: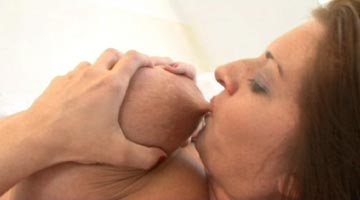 CLICK HERE TO VISIT 36HH MARIA MOORE AT XX-CEL.COM

Share and Enjoy
→ Return to MyBoobSite for More Big Tits ←