But, first, a funny conversation: I was over at Reyna's House this morning, reading her blog, when I came upon a most amusing journal entry. 'Twas a transcript of an on-line chat between her and a friend whose little sister had found photos of Reyna on the 'net (granted, said sister wanted bigger boobs and was looking for examples of her ideal breast size when she accidentally stumbled upon Reyna Mae's 36J rack)!
Here are the J-cup breasts in question…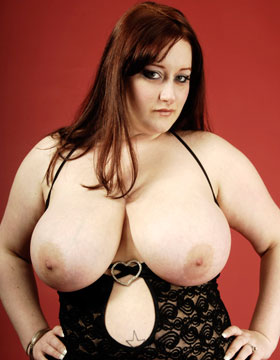 …and here's the conversation…
Reyna Mae wrote:

This just happened to me online. LOL still blown away every time this happens.
Chat Conversation Start
Today
1:35am
Friend: Um omg. I'm headed it bed but my little sister has a picture of you in her cell phone! She googled hot red babes or something and you came up when she was trying to find a pic to send a guy. She found you thought it was hit and saved it. Wtf!? I was floored. Thought you should know. Haha
Me: LOL!
too funny!
Friend: Beyond words. I loved it. It was like you were famous. Lol
Me: well I kinda am lol
but shhh don't tell anyone around here lol
Friend: Yes yes. I know. I sat where like omg I can't believe this is happening.
Me: did you tell her?
Friend: I have to give you big props! She was like "omg let me show you the boobs a want". Out comes your pic. Hahah. Saved from her cell
Me: mine are 36J now
she does not want boobs that big lol
Friend: No. She continued with her story. Lol
I wAsnt sure it was you at first.
Me: OMG!
Friend: Do you have tattoos?
Me: If I don't publish your name at all can I put this in my blog?
3 now
all black and grey
Friend: Yes. You can?
??idc
Me: ok lol
Friend: Of?
Me: one is a crescent moon with a cloud
and one is 3 stars
Friend: Stomach? Ahhhhhh
Me: and the other one is much newer it's the word love out of order and symbols as the letters
yes
above my belly button
Friend: Omg? Verified
Ahhhh
I love this story. Lol
Me: me too!
Friend: I'll ask her tomorrow what she typed for that pic. Your like popular in the red head hot community
Me: thanks lol
Friend: It's just so great that she googled something vague about it and you were at the top of like a million others. Jealous.
…although I got a good laugh out of this, it got me to wondering how many busty models don't tell their friends and family they do porn and, if they do try to keep their porn life a secret, how many are "outed" in this manner? I mean, imagine not knowing and then being shocked to find out your best friend or wife or sister or mother or daughter or girlfriend does porn (and from Google, no less!)!
Ah, but I digress, since I really came here to show you what are perhaps the most beautiful big breast shots ever seen on My Boob Site sans nipples! I've always said I like my big tits totally naked but, seeing these sexy non-nude photos of big breasts not expressed but implied, I may need to rethink my position by virtue of the busty voluptuous vision of J-cup breast perfection that is 36J Reyna Mae from ReynasHouse.com: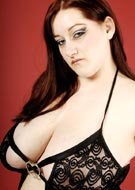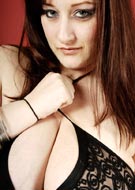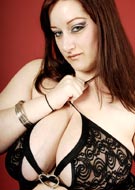 CLICK HERE TO VISIT 36J REYNA MAE AT REYNASHOUSE.COM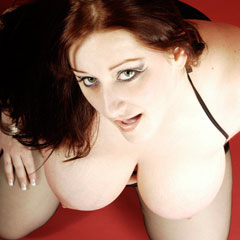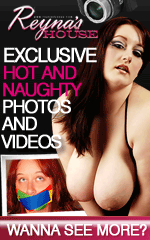 Share and Enjoy
→ Return to MyBoobSite for More Big Tits ←