Blame this one, once again, on my friend and copious correspondent "Very Free". As you may recall, he was the one who'd goaded me into blogging the massive breasts of Karola, as well as discovering the 34G gorgeousness that is Kelly Garnett. Come to think of it, he should probably have a big boobs blog of his very own, as his research abilities are nothing less than impeccable. This time, his inspiration came as a comment to my recent "Comfort Boobs" entry:
"Man, like we've said here before, it must be the water. They can sure come up with some fine looking babes with nice, big tits in Poland. Maybe not the biggest, but they jut straight out, just inviting to be suckled. I think I'm falling in love.. I found a link to this blonde goddess Sonia…"
As usual, VF was right. Although Sonia's breasts were a wee bit smaller than those to which I'm accustomed, I still found them to be most succulently suckable. She's got a delightfully voluptuous body to boot. And, of course, she's a blonde. So I visited her website – Boobs.pl – and encountered yet another wondrous collection big breasted Polish babes, complementing the "Busty Polish Co-op" I'd blogged oh-so-long ago.
However, the bra sizes they posted struck me as a bit odd…and quite literally, too, as I'd never encounter such a size as 35E before. In my humble experience, the band is usually an even number. Eh, must be a Polish thing, and who am I to question the customs of my homeland? Nonetheless, that's no reason to curb our enjoyment of even more Eastern European endowments (mind you, VF, Sonia's still my favourite of all the beauties of Boobs.pl – good spot, my man!):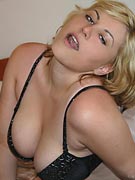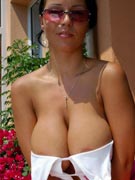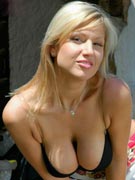 CLICK HERE TO VISIT THE GIRLS OF BOOBS.PL
Share and Enjoy
→ Return to MyBoobSite for More Big Tits ←