August 7th, 2014
Fabulous Freya, the blonde, blue-eyed, beautiful British babe is back with her big boobs and huge, pale areolae.
In the video contained here, Freya has less make-up on than most boobie babes do, these days.
She looks fresh and natural, like a teenage girl should (we know she is a teen, so I'm guessing she's 19).
H-cup honey Freya slips out of her panties, in these photographs. She slides into an armchair and manages not to actually show her pussy at all. Quite the tease.
I wonder if she ever will flash the gash? I am kind of hoping not as she looks so fresh and innocent that I think that would be a damn shame.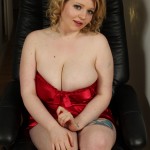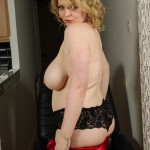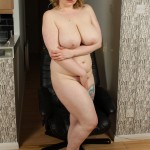 CLICK HERE TO SEE MORE FROM FREYA ON FREYAMADISON.COM

webmasters
Share and Enjoy