October 31st, 2014
It's the first of November tomorrow. All Saints' Day (AKA the Feast of All Saints, the Solemnity of All Saints and, of course, All Hallows).
If tomorrow is All Hallows, then tonight is All Hallows Evening. Or Hallowe'en.
Today, therefore, I conclude our moonlit walk down Cleavage Close, as we knock on doors for a game of titty trick or treat.
As yet, there have been no tricks for us to inflict as every knock has been answered with knockers.
We turn, then, to witches… for tits.
Here are two witches, with four tits between them.
First off, we have H-cup Freya Madison.
Teenage Freya hails, like Ashley Sage Ellison from Wednesday's blog, from Manchester in the UK.
Freya's (not so) spooky outfit consists of a black corset and a pointy hat. Careful there, Freya, don't get carried away.
Who cares though, when underneath the upholstery we have a cute, curvy chick with massive mammaries.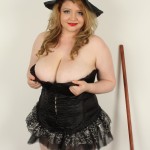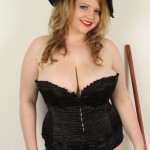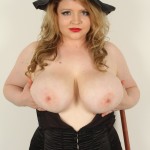 Loading the player…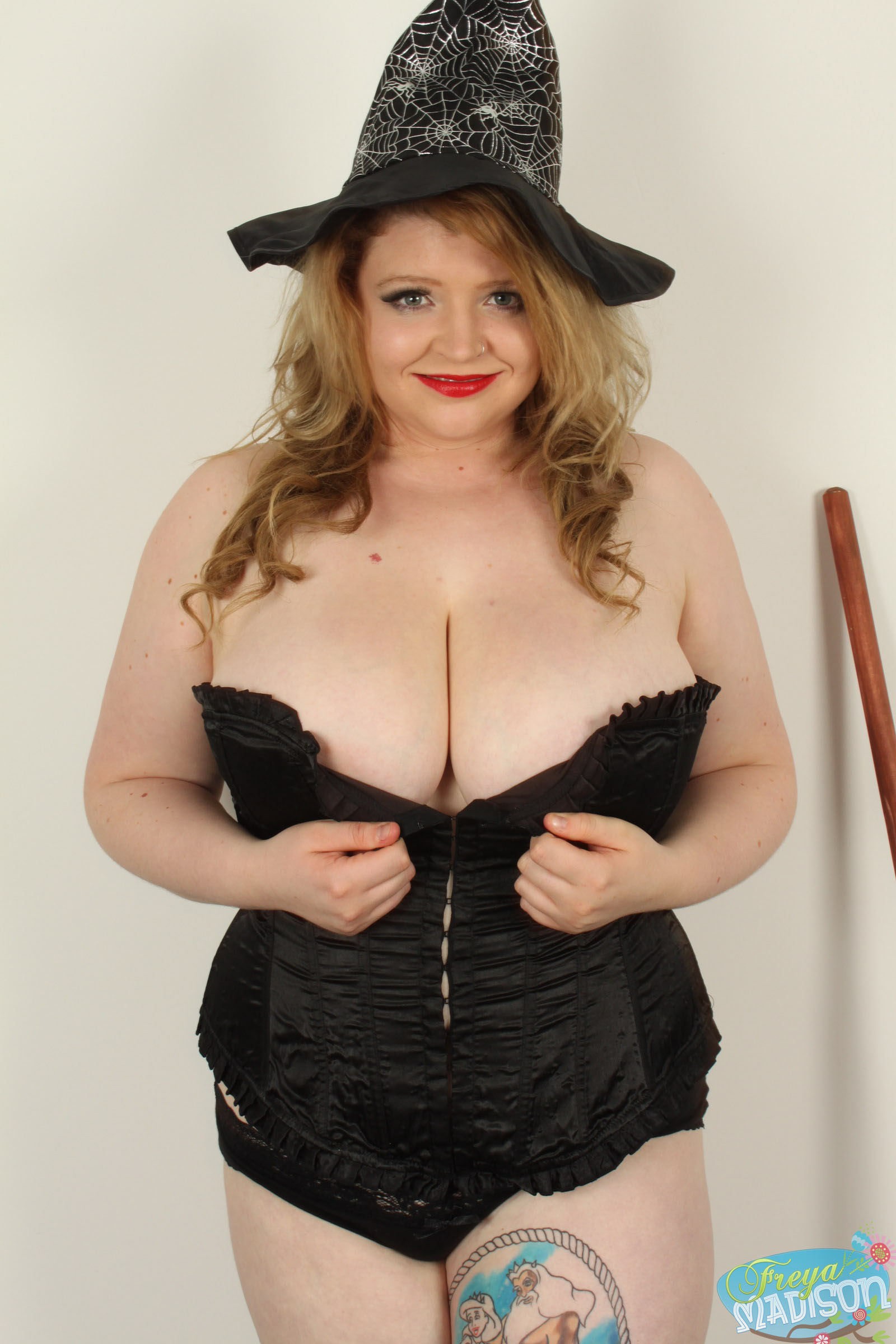 CLICK HERE TO SEE MORE FROM FREYA ON FREYAMADISON.COM
The third and fourth of our quad of quivering balls of breast-flesh are attached to Sexy Karen (AKA Karen, Karen Fisher, Karen XXX, Samantha, Samantha Silver, SexyKarenXXX, Victoria). Karen is 38 years old and comes from Portland, Oregon, US.
Measuring up at 40-28-38, Karen is slim and stacked with 34DDD boobs.
Karen has made a little more effort to look witchy by dressing up in a hideous combination of black, pink and green.
When Karen pops her puppies out of the gross garment, she plays with her hooters, pinching her hard, small nipples and fondling herself all over.
Karen spreads her twat and shows us her (quite cavernous, IMHO) fuck-hole.
This masturbation movie is all well and good, but Karen needs to learn to stop bloody talking.
Especially that porn-star piffle.
"Oooh, baby, I love that! Uhh uhh yeah, baby. I am so turned on right now!" etc. *yawn*
Turn the sound off. I did.
Happy Hallowe'en hooter-hunters. See you on the other side.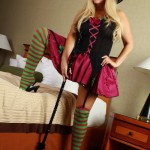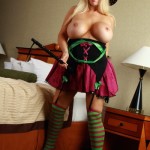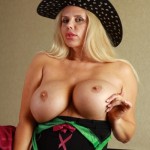 Loading the player…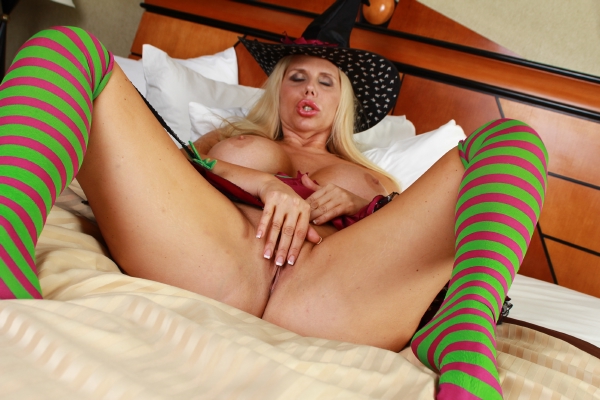 CLICK HERE TO SEE MORE OF SEXY KAREN


webmasters
Share and Enjoy