June 17th, 2014
A couple of days ago I showed you new girl Amerie Thomas, HERE.
This next set has two parts. Amerie Thomas at a park in town and taking a shower.
"I played soccer and volleyball in high school but now I just watch sports," says Amerie. "I am a huge Golden State Warriors fan. I play fantasy football but I don't have one favorite team. My favorite baseball team would have to be the New York Mets." (Amerie lives in New York City.)
"When I go bra shopping, I try and buy pretty bras for when I'm just relaxing at home. For my modeling or all-day bras, I order online. Stores usually don't carry my size (36G)."
Growing up, Amerie worked at an Orange Julius in a mall. "That job was a lot of fun. It didn't feel like a job at all. All of my friends worked in the mall too. I had the biggest boobs out of all of them."
Nothing beats fresh squeezed.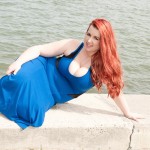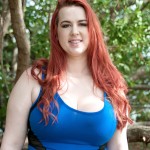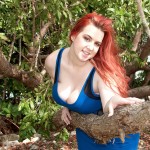 Click here to visit Amerie Thomas at XLgirls.com

Share and Enjoy