June 10th, 2014
Measuring 56″ around her chest, mammoth mammaried Summer (AKA Sinsation) is 34 years old and hails from Atlanta, in Georgia, USA.
Summer Lashay wears a 44 K-cup bra.
In these photographs, however, she appears to have forgotten that and popped on a DD cup (or somesuch) instead.
This teeny tiny bra is no match for Summers gloriously gargantuan tits, obviously.
Best she take it off and lie down on her back and set those big, black, beautiful breasts free from constraint, to pancake perfectly.
As we all know, boobies are great fun to play with and Summer is as aware of this too. Once those pendulous puppies are naked, she certainly gives them a good seeing to.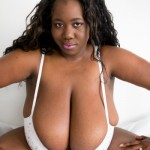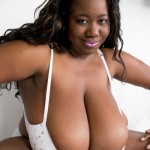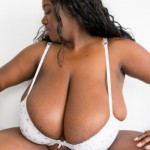 Loading the player…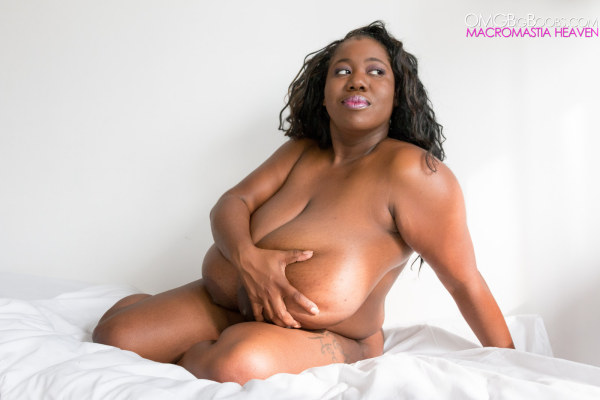 CLICK HERE TO SEE MORE OF SUMMER AT OMGBIGBOOBS.COM
Which reminds me… on May 27, when I blogged about Julia, there was no video. Now, we have a similar video to Summer's, above, with Julia's big boobs jiggle show.
Loading the player…
CLICK HERE TO SEE MORE OF JULIA AT OMGBIGBOOBS.COM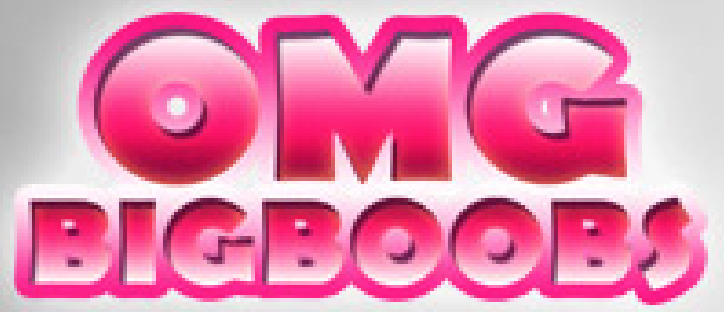 Share and Enjoy