August 19th, 2014
This is Casey Deluxe (AKA Casey, Casey Modell, Sexy Casey Deluxe).
Although she has been modelling for a while, Score have nabbed her and are calling her a New Discovery.
German Casey was born in 1985.
So very slim and stacked, when stuffed in and pushed up in her 28 H-cup bra, Casey looks like any other reality TV wannabe that you might see downtown on a Saturday night, but when she removes the upholstery…
BOOM
…Those perfectly pendulous puppies are set free to swing and sway, bob and bounce, capturing our hearts and loins.
Adding to her allure, Casey shows us her tight twat, shaven within an inch of it's life. Smooth and sexy. Her round, yet not overly-large butt completing the picture.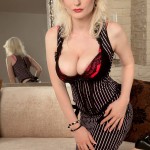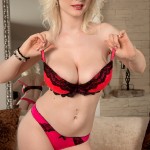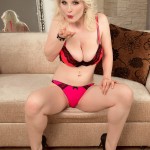 CAN'T SEE THIS VIDEO? CLICK HERE FOR AN MP4 VERSION
Click here to visit Casey Deluxe at Scoreland.com

Share and Enjoy