May 5th, 2014
You may remember our first look at Freya Madison, where I proposed a little Q & A might be in order, as we had no real details on the buxom beauty.
The next time we had a lovely long look at Freya, I was waiting for any kind of contact from the titty-totty.
Since then, I am delighted to report that Freya is following us (@Hard_Pour_Corn), and we are following her (@FreyaMadison), on Twitter.
Therefore, it would have been churlish not to fire the fun-bag-filly a message to request an interview.
I am straining at the bit and gnashing at my nails in sexual frustration as I find myself thinking more and more about the beautiful Brit, whenever I remember that I have actually (well, cyber-ly, I suppose) spoken to this sexy siren.
So, boys and girls… I am devastated to report that I have had no return email (and I sent it again today) so we still have no information on fabulous Freya. No measurements for that curvy body, no bra size* for those tremendous tits.
So, while we wait for Freya to make (some of) our dreams come true, we can have her flesh-out some of our other fantasies as she slips, somewhat coquettishly, into the shower with a micro bikini on.
Stripping from the tiny triangles, Freya enlivens our loins by soaping up those lucious lady-lumps and sliding her hands over her full-on-naked flesh.
The cute, cuddly, British blonde is blushing and batting her baby blues as she bashfully bares all.
*In edit – I have just seen that Freya is listed as a natural H-cup.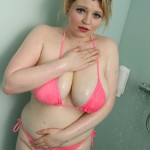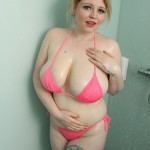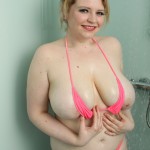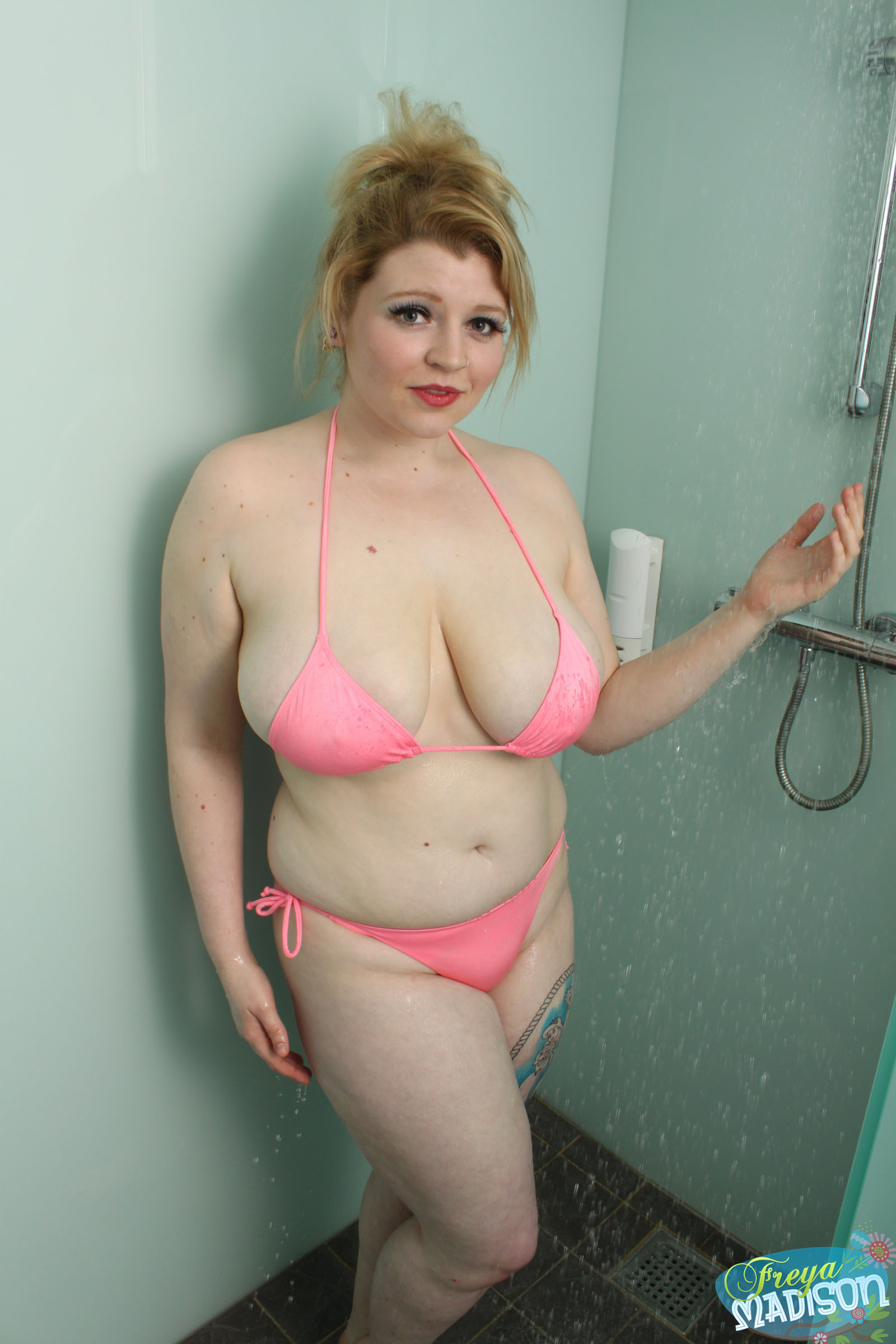 CLICK HERE TO SEE MORE FROM FREYA ON FREYAMADISON.COM

webmasters
Share and Enjoy