July 23rd, 2014
Buxom, blonde, blue-eyed, British boobie babe, Freya Madison, is still keeping her personal details secret.
She is from Manchester, in the North West of England, UK.
She is stacked with H-cup tits.
That's all the information we know.
Today, we have the heavy hootered, H cup honey wearing a bikini. She takes (most of) it off, as she slips into her hot and steamy bubble bath.
The rest of that bikini – the bottom half – does come off and we get to see Freyas butt, completing a great side boob shot.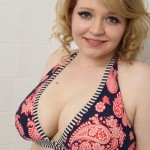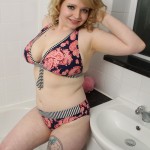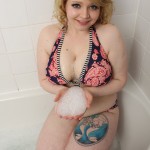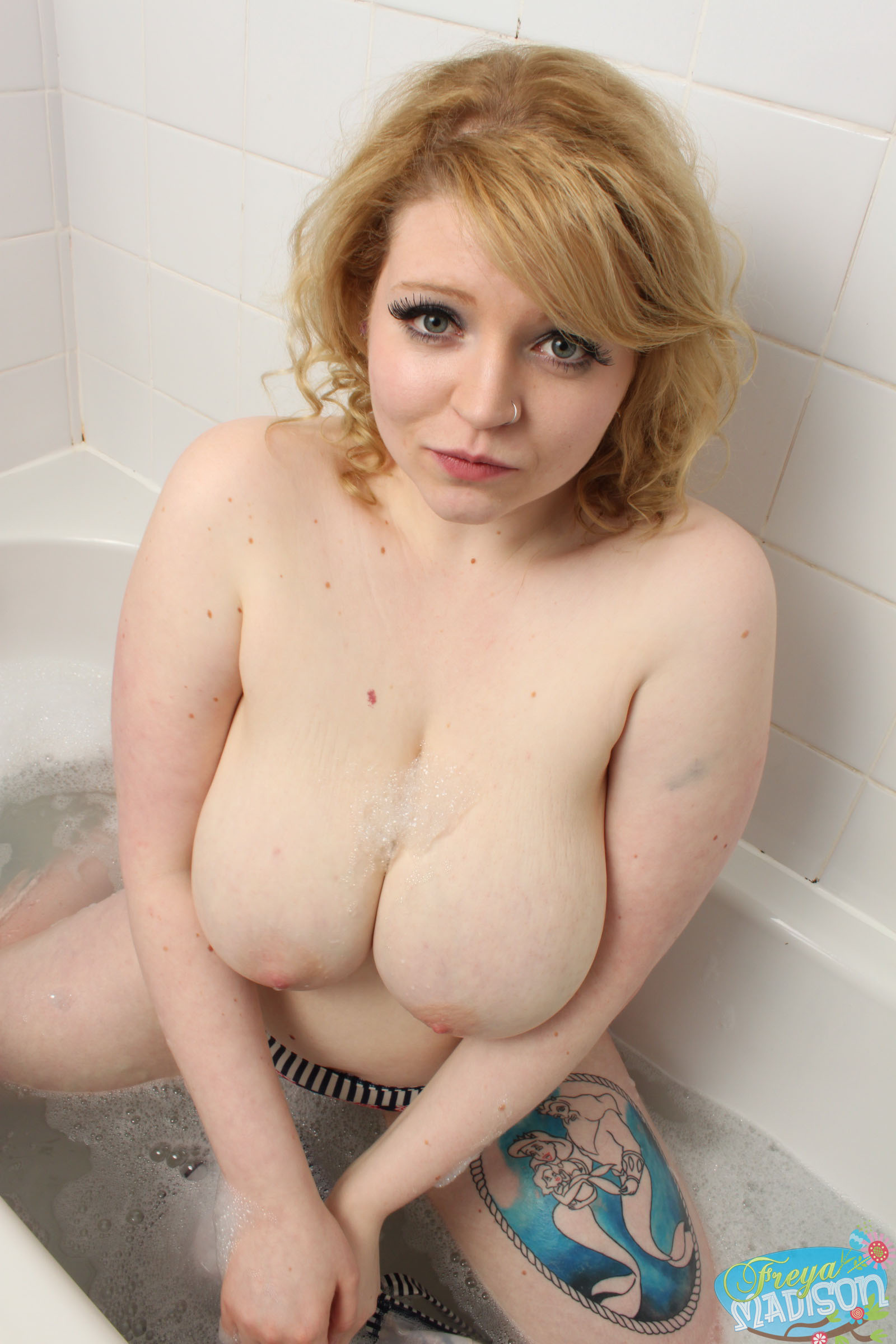 HERE are the previous MyBoobSite posts featuring H-cup Freya, who's own site is brought to us by Candy Girls.
And here in what appears to be a totally unrelated video, Freya is busting those big breasts out of a dress.
CLICK HERE TO SEE MORE FROM FREYA ON FREYAMADISON.COM

webmasters
Share and Enjoy