We all have to get away every now and again – even sexy Samantha38G…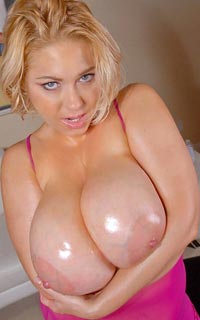 …(who, it must be said, has a lovely on-line home of her own with plenty of gentleman callers as well as the occasional girlfriend dropping by for a visit (some of whom can get quite playful) and shed-loads of entertaining erotic toys which which to keep herself occupied (and, even if she does get a bit lonely from time to time, she can always chat with friends on her webcam!)).
For her most recent vacation, Sam decided to visit some of her old friends at BigNaturals (much like Faith did a couple of months ago). Whilst there, Sam made it a point to participate in all of those little fun-filled activities that make a holiday special: You know, things like eating hot dogs from a street vendor, pumping petrol, cruising around cleavage out in your shiny new Mercedes, flashing your panties in public, getting out in the sun and basting your big boobs in baby oil, meeting interesting new people, having a titfuck, giving a blowjob, getting your pussy penetrated by a prodigious penis and just basically having a fucking good time having plenty of time for a good fucking.
Realising how boring it is to have to sit through other peoples' holiday snaps & vacation vids, however, I'll not trouble you with the tedium of those. What? You say you want to see them anyway?! Okay, then, I suppose just a few won't hurt. And so, here's our lovely Samantha 38G with but a small selection of the many photos and videos shot during her outing at BigNaturals.com:
Samantha38G photos from BigNaturals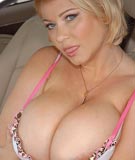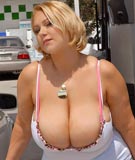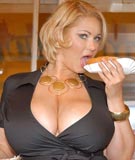 Samantha38G videos from BigNaturals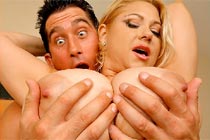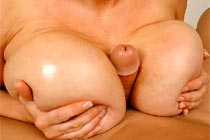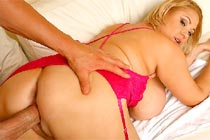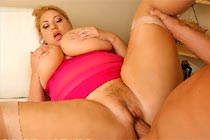 CLICK HERE TO VISIT SAMANTHA 38G AT BIGNATURALS.COM

(webmasters)
Share and Enjoy
→ Return to MyBoobSite for More Big Tits ←