I don't know about you, but given the opportunity fuck a girl with massive boobs – you know, someone who's a K-cup or up like Dors Feline or Fuko or Rachel Aldana or Jenny Hill or Sabrina Meloni or Nelli Roono (where the heck has she gone, anyway?)…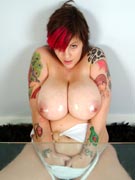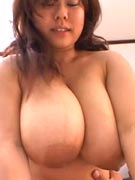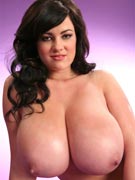 …I'd certainly be wont to focus most of my sexual attention on her gigantic tits with the fucking being but a bonus. However, in the latest hardcore photo & video galleries from KKK-cup Miosotis Claribel recently posted to her all new Club Miosotis site, her marvelous massive mammaries seem ever sadly neglected during most of the fucking action!
Sure, the bloke with the boner buried balls deep in her honey bucket grabs a few heavy handfuls of breast flesh when she's pounding her pussy on his penis like a pile-driver reverse cowgirl & doggy style – both of which I tend to avoid in big boob sex since you don't get the girl's tits jiggling in your face – but, when faced with such a well-endowed wonder with such magnificent mocha flavoured massive breasts and colossal chocolate cleavage on offer, wouldn't those extremely enormous endowments be any big breast lover's prime objective?! I just don't get it. Then again, perhaps the bloke boning her doesn't like big tits or, even worse, maybe Miosotis is one of those girls who don't like having their breasts touched during sex (no, banish the thought!).
But, still, it is rather nice to see lovely 54KKK Miosotis fucking once again with her giant breasts bouncing away in these hot interracial hardcore photos & videos coming courtesy of ClubMiosotis.com:
54KKK Miosotis Giant Tits Hardcore Interracial Photos from ClubMiosotis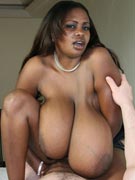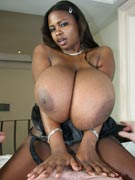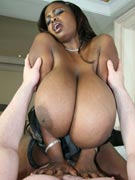 54KKK Miosotis Giant Tits Hardcore Interracial Videos from ClubMiosotis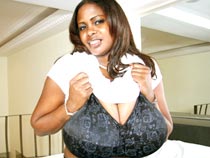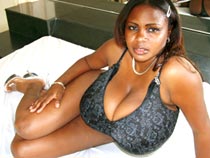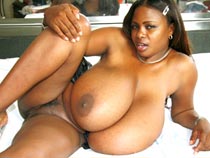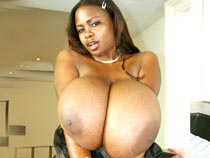 CLICK HERE TO VISIT KKK-CUP MISOTIS CLARIBEL AT CLUBMIOSOTIS.COM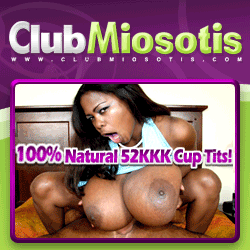 Share and Enjoy
→ Return to MyBoobSite for More Big Tits ←