85JJ Alice is back with those humungous, heavy hangers.
That's 85 inches, not centimetres, as that is only 33½". I am sure the eponymous Frenchman from XX-Cel would possibly prefer the metric measurements, being a European and all.
In centimetres, Alice would be a 216JJ.
Either way, those perfectly pendulous heavy hangers are huge. Bloody huge.
Alice's breasts look better than they have occasionally done, when she appeared to be having some spider vein issues with almost bruise-like markings on those tremendous tits.
Here, Alices JJ jubblies are pale skinned and blue veined, in the way that such stupendous boobs should be.
Cramming those magnificent mammaries into a sheer top, Alice's big areolae and nipples are clearly on view.
Spreading her legs wide she displays a willing cunt, too.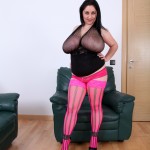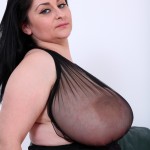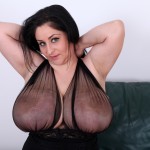 CLICK HERE TO VISIT JJ-CUP ALICE 85JJ AT XX-CEL.COM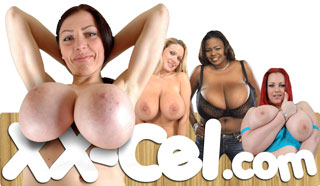 Share and Enjoy
→ Return to MyBoobSite for More Big Tits ←