Mere minutes after I'd posted my Waiting for Ashley blog, I began looking elsewhere for suitably voluptuous lovelies to sate my lust. I didn't have to wait long, though, as the vigilant Vix – always on the lookout for new flesh in the big breast fetish niche to help satisfy our insatiable craving for F-cup & up cleavage – had just received a kindly e-mail from the webmaster of a big tits teen site called Teen Model Tara inviting us to take a look…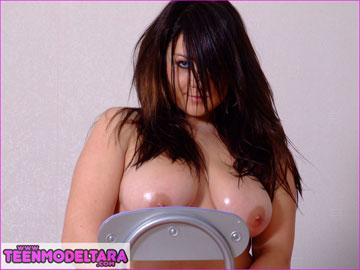 …I must say that I was instantly impressed with little teen Tara for eking way in with beautiful 34F breasts just above the minimum mammary requirements of MyBoobSite, but it was her pleasingly plump voluptuous young body that moreso held my allure in terms of finding some amply endowed sexual substitute for my sadly MIA Ashley. Indeed, just the thing to keep me warm during those long nights at sea!
However, there was one problem: Whilst teen model Tara ticks all my boxes in the boobs & body department, there was the one lingering fact niggling away at my lustful libido. You see, for me to truly get into a girl, beautiful, busty and built like a brick shithouse though she may be, she needs to be blonde to really get my attention. Of course, that's nothing that a little hair dye can fix, thus transforming an otherwise already attractive girl into the voluptuous big tits blonde teen temptress of my waking wet dreams (erm, or would that more accurately be "wanking wet dreams"?)!
And leave it to teen model Tara to fully oblige me in my sexual shallowness wherein lovely non-blondes get but a mere passing mention in my prurient pontifications as, not only did she go blonde, but successfully adopting that sublimely slutty demeanour I so love in a well-endowed woman! I had to laugh, though, when I saw her sneaky pussy creep cautiously into the picture, but even that momentarily mirthful lapse could not distract me from my feverish focus upon this gorgeous teen fantasy girl with her F-cup tits and her real perfect plump pussy on full frontal display for my perverse pleasure (and I do love seeing the whole package, as it were!).
And so, I forced myself to take a break from my pervy day so that I could share this succulent busty, lusty wench with all of you on the boob blog! Thus, here's the lasciviously lovely 34F big tits teen model Tara looking ever the exceptionally stunning little slut fashioning a makeshift boob tube to effectively harness her beautiful F-cup breasts in these superbly sexy photos that come courtesy of TeenModelTara.com: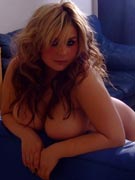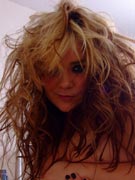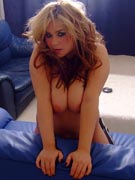 CLICK HERE TO VISIT TEEN MODEL TARA SPARX AT TEENMODELTARA.COM

Share and Enjoy
→ Return to MyBoobSite for More Big Tits ←