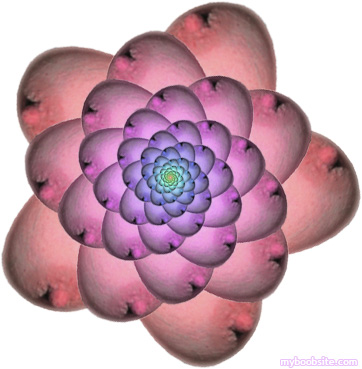 Having been brought up deeply immersed within the mysticism of Western Esoteric Tradition, I'm quite occasionally prone to thoughts which stray from conventional mainstream consciousness with my personal take on wanking over porn being a prime example: Accepting as I do the idea of action at a distance (which quantum physics has borne out) and the exchange of spiritual energy between two people during sex, I believe that when you masturbate over a girl appearing in porn – or indeed anyone upon whom your wanking fantasy is focused – the erotic sexual & emotional energies of your orgasm travel transdimensionally through the aethyrs to confer benefit upon her and bolster your bond of intangible intimacy with the woman for whom you have wanked – the manifest act of masturbating in the physical domain sublimating into the sphere of spiritual sex within her. Such are the magickal mysteries of metaphysical masturbation in the subtle temporal / spectral transference of transcendental spirit sex energy (hmm, might have the beginnings of a tantric mystery school here!).
It was precisely such esoteric erotica that meandered through my mind as I lay in bed with my wife last night half listening to BBC Radio 4 whilst drifting in and out of dreamscapes densely populated by pornographic phantasms cum fantasies, not succumbing to the trance-like temptation of sleep but instead being kept blissfully awake at the edge of reason by the unconditional lust inspiring lewd & lascivious virtue of Vix' helping hand casually playing with my cock and scratching my balls – occasionally sliding one of her long fingernails up the sensitive underside of my erect penis from testicles to frenulum and then stopping to massage my cock head for a while before tracing a similar phallic path back down to my scrotum – my engorged erection throbbing to the sublime sexual stimulus of her soft, sensual touch thereby keeping me perched most pleasurably at the vestibule of twilight time consciousness until she at long last, a little over an hour or so after her cock play commenced, masterfully masturbated me to orgasm using nothing more than the talented tips of her thumb & forefinger gently fondling the small area of phallic flesh immediately beneath the flange of my cock head alone and, upon feeling the first surges of semen coursing through my cock, she pulled my penis into her pussy to feel my cumshot ejaculate in her vagina (not to mention top up her already elevated testosterone levels).
So, with that in mind, permit me now to indulge you in a journey through my esoteric train of thought which led to such considered contemplations on the metaphysical aspects of masturbating to porn…
Think about the very first girl you were ever sexually attracted to enough to masturbate over mental images of her erotically engaged in compromising carnal encounters with you – from your first deep kiss to fondling her tits to feeling up her pussy to going down on her for cunnilingus to her jacking you off with a handjob to completion or giving you a blowjob and swallowing your semen or titfucking her cleavage to a nice pearl necklace or going all the way for a full-on fucking and thus granting her the gift of your virginity – then consider the object of your deviant desires alone in her bed, the ephemeral essence of your orgasm in her honour overcoming her, getting the girl so turned on that she reaches a hand beneath the covers and begins fingering her pussy for an orgasm of her own. My first girlfriend was a self-confessed slut who specialised in promiscuously preying upon unsuspecting yet virile virgins – fucking them silly and then fucking off & forgetting them, leaving these diabolically deflowered sex conquest castaways but to masturbate themselves raw on a promise of what could have been – and I can only wonder what impact the power of these poor guys pumping their penises in perpetual pointless pursuit of their unrequited lust had in expanding the sexual repertoire of her perverse & promiscuous predatory nature?
Now imagine, if you will, just how much raw sexual energy is subliminally received by the most popular pornstars with millions of men or more jacking off to orgasm on their imagery ejaculating countless gallons of cum shot from their cocks with said model in mind as if she's been subject to some sort of unimaginably massive disembodied bukkake session! Stunningly beautiful busty models like the lovely HH-cup Christy Marks must have to endure an immense unrelenting onslaught from the spirtual essence of sexual emissions cast forth from all the cocks masturbated specifically with her as the intended recipient of their semen – and I strongly suspect it's working, too, since Christy seems to get even more deliciously slutty with every passing update! :~D Thus, I thought I'd use today's boob blog to exacerbate the situation by posting a collection of Christy's latest hardcore content, using her massive mammaries to encourage a healthy bout of masturbation en mass amongst MyBoobSite's readers. And so, here's the superbly sexy 36HH Christy Marks in hardcore photos & videos from ChristyMarks.com:
36HH Christy Marks hardcore photos from ChristyMarks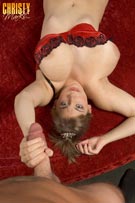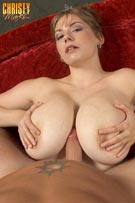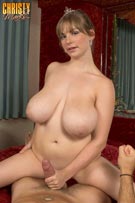 36HH Christy Marks hardcore videos from ChristyMarks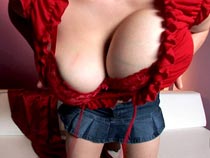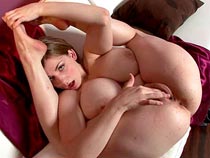 CLICK HERE TO VISIT 36HH CHRISTY MARKS AT CHRISTYMARKS.COM

(webmasters)
Share and Enjoy
→ Return to MyBoobSite for More Big Tits ←