Here's Ryan & Sonja, whom we've not seen on DivineBreasts.com before, showing us their ever-so-slightly-saggy fun-sacks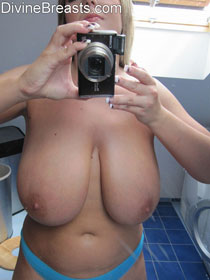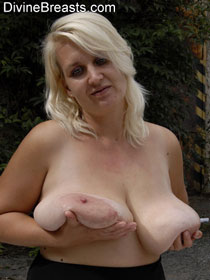 And some more baggy bosoms, from DivineBreasts.com: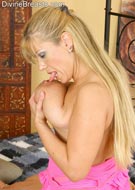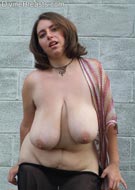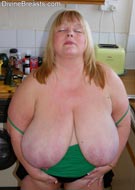 PS:  Speaking of big saggy, huge & pendulous tits, Reese just noticed these of DB's new model Anika with her Q-cup breasts sloshing around in bed pop up in his boobs mail box: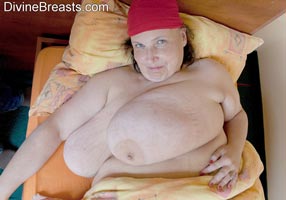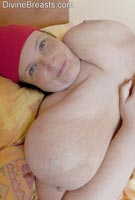 CLICK HERE TO VISIT DIVINEBREASTS.COM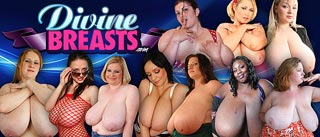 PPS:  Still speaking of saggy boobs – mine this time!!  I just discovered TicketyBoobs.com and, naturally, had to submit a pic.
So, what happens is you get presented with two pictures and you have to say which boobs you like the best, out of the two.  So, when my pic got on there, I kept doing voting until I happened upon my own pic, then voted for myself and therefore managed to get a 100% score and got to the top of the table!!  Yeah, cheating, I know.  But that's me. 

Although there are a lot of no-boob girls on there, there are also quite a few big boobed girls, too (in fact, some seem to be models pix that may have been pilfered) and everything in between.  It's a jolly jape and well… tits!  The site have been so kind as to put up a VixPix.org link for me as well, so it's only fair I get you to go have a nose.
Share and Enjoy
→ Return to MyBoobSite for More Big Tits ←