If you haven't figured this out by now, you will soon…I'm obsessed with breasts! You guessed it, literally cannot get enough. That being said, you can only expect me to be an expert in all things juggs related. So, to save you some time I'm sharing what I know about the best big boob porn sites on the Internet today. I'm talking about premium porn sites as well as some cam sites. If it's related to bosoms and it's popular, then I've covered it here.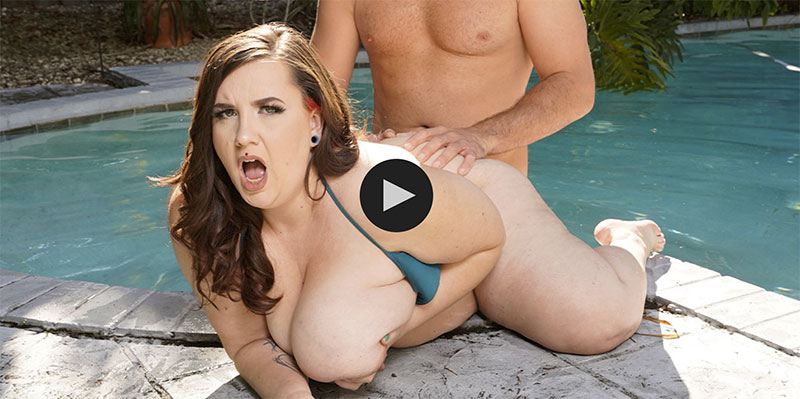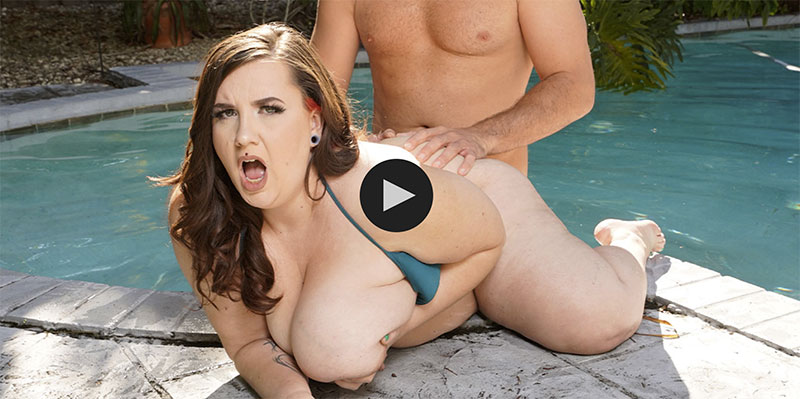 Absolute Best Big Tit Porn Sites On The Web
Please understand that this list is subject to change and is frequently updated as needed. The reason being is that sites come and go and we like to stay current with things. Okay, let the fun begin…

Plumperpass.com
If I said I was going to cover everything about Plumperpass, then I'd be lying. There's just too much to cover because it's so damn good. The number of models they've shot who are beyond busty is unreal. Seriously, almost all if not every single model has huge tits. They've got a 6 site deep network that gets you full access to every video for an extremely reasonable price. This network gets updated weekly. We'll be publishing a full review on Plumperpass soon. Just check out the link on the sidebar to view the site or click here.

Boob Pay-Per-View
Not familiar with Boob PPV? It's a site that offers big tit consumers the ability to purchase access on a minute by minute basis. The site is owned by AEBN and it's a massive library of big tits that can be streamed after renting. Think of it as being the busty focused NSFW version of Comcast's On-Demand. There are no membership fees to worry about. Just buy what you want and enjoy it. Getting an account is completely free.

Bosom Quest
It wouldn't be right to have a list of the best big tit sites and not mention Bosom Quest. This network has videos featuring some of the most widely known models ever. I'm talking about Chelsea Charms, BB Gunns, Sarena Lee, Crystal Storm, Colt 45, and more. These adult stars do everything with their big cans. I mean everything. If you're on a quest for cups, then this might be the one for you.

Top Heavy Amateurs
Does the busty amateur girl make your dick tingle more than the popular big tit pornstar? If so, then perhaps Top Heavy Amateurs is the site for you. I LOVE this site because the majority of the girls are totally amateur. The site has been producing content for 20 years and although things have slowed down quite a bit, it's still a top site.
Now, let's talk about cam sites…

Boobland
The Boobland cam site features some really busty models. If you take a look at the models online at any given time, you're going to notice that there are 2,000+ models on the site who are ready and willing to chat with you at a moment's notice. I typically like to filter out models by category and then age to really dive into exactly what I'm looking for. You should do the same.
Give this a shot here: https://boobland.com/

Plumperpass Live
Oh, yea! You didn't know that Plumperpass had a live cam section? Wut! If you want super busty girls live on cam, then this site is what you need. It's built for Plumperpass fans primarily, but whether you're a member of the main porn site or not, you can enjoy the live cams that are streamed here daily.
Find out more today by checking out the site here: https://plumperpasslive.com/

Live Free Cams
Okay, so this isn't a 100% dedicated big tit cam site, but the number of busty models here streaming on the site is beyond abundant. What I like about this site is that they don't waste money on the design and they instead focus on providing great streaming by busty cam girls. This site's free to join definitely worth trying if you haven't already.
Check it out here and let me know what you think: https://www.livefreecams.com/big-tits-cams/
Did I Miss Something?
Do you have a suggestion that you feel should make the cut here? If so, please be sure to leave a comment or email us and we'll look into adding it to the list. If not, enjoy the busty girls, hot porn, and live chat shows at your disposal. Oh, and if you'd like us to cover a big tit model that you don't see on the site, please let us know and we'll do so.
Until next time, "stay fappy," my friends!