Remember buying your first porn video? Mine was "Swingers Ink", which I'd bought solely on the basis of it's star, Tracey Adams. I'd first seen her in a mainstream film called "Enrapture". One brief nude scene later – which showcased her voluptuous body and magnificent breasts – and I was hooked. I began trying to dig up more information about Tracey and found two other mainstream films she'd appeared in…then, I found out that she'd become a pornstar!
That settled it – I just had to buy one of her videos. I'd never bought a porno vid before and was a bit nervous about the prospect, especially when I walked in the door and they began asking their list of standard questions and requesting my ID! Not finding what I was looking for, I finally worked up the courage to go up to the counter and ask. The kindly porn merchant took me over to a section of used videos, and that's where I found "Swingers Ink". After ringing up my purchase and placing it in a nondescript brown paper sack, he points to a poster near the door and says, "You know, Tracey's going to be here at the shop next week if you'd like to meet her." I did (but, again, that's another story for another time).
I was reminded of this when searching today for another porn star, Wendy White, who'd appeared in a photo gallery I'd blogged the other day. Although I was really just looking for photos, I was delighted to find a gallery of one of Wendy's videos among my search results! After I'd watched (and thoroughly enjoyed) the five video clips, I clicked through to the main site and discovered Boob PayPerView.
Part of the Adult Entertainment Broadcast Network, Boob PayPerView offers full-length videos that you can watch – or even download – right on your computer (thus avoiding the potential embarrassment of visiting the adult video store)! While I was disappointed to find that they didn't have any Tracey Adams films, I did find quite the bounty of other big boob content, including solos, masturbation, lesbian, one-on-one, FFM & MMF threesomes, orgies, blowjobs, titwanks and more. Here's just a small sampling of the thousands of on-demand adult videos they have to offer: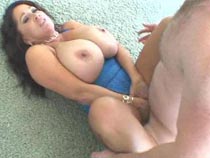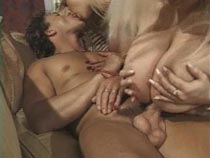 Share and Enjoy
→ Return to MyBoobSite for More Big Tits ←