Things have all got a bit touchy-feelie, lately, haven't they? I mean, a bit tree hugger; a bit girly frou-frou. Well, I think it's time we got back to what we're here for: staring at boobs.
Here we have Jana Defi at the PinUpFiles.com.
With her G-cup rack on a slim 32″ ribcage, Jana is a stunner that we have not perved over since June, here on MBS. I apologise for that and to make amends, we have found you some beautiful shots of her that are available for download, from PinUpFiles.com at (at least) 3000 x 2000 resolution.
Now, to me, Jana has a touch of the Nigella Lawson about her. In my head, it is quite easy to mash up these two women. Nigella, if you don't know of her, is (unfortunately for her) the daughter of ex Chancellor Of The Exchequer, Nigel Lawson (for the *spits* Conservative party, under a certain woman whose name we dare not mention).
She is now a TV cook (television, not transvestite!) and she is very sexy. She does lots of gazes to camera and finger sucking and licking. The picture of her on Wiki is not good… have a look at Google Images results.
I, as usual, digress. All I was trying to say was that Jana reminds me of Nigella and makes me think of seeing the sultry pudding queen naked. Instead I give you British politics. Sorry…
Look! Tits!!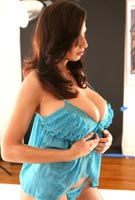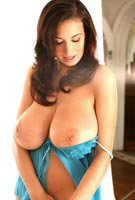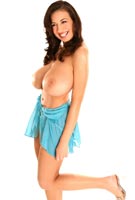 (note: actual photos available for download at PinUpFiles are at least 3000×2000 resolution)
Loading the player…
(click here to download video preview)
CLICK HERE TO VISIT 32G JANA DEFI AT PINUPFILES.COM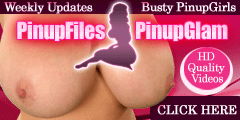 (webmasters)
Share and Enjoy
→ Return to MyBoobSite for More Big Tits ←