I like candid shots. Where the model is not particularly posing for the camera, but is snapped while she's just doing her thing, whatever that may be. When I was doing more modelling myself, I used to get quite annoyed and bored with the "look at the camera" pictures. But that is what I got asked to do, so that is what I did. A couple of times I did the direction myself and had more shots where I was not staring at the lens. I was much happier with those, and, looking at these poolside pics of the amazing Rachel Aldana, I am more than happy to look at her, doing just the same.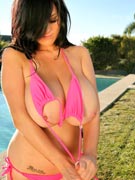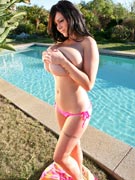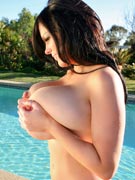 I can almost feel the heat of her sunbathing skin coming out of the screen, as I try not to drool at her glorious breasts, which I could quite easily snuggle my face into, given the chance. But with Rachels lovely L cups, I know I'd be at the back of a long queue to get to grips with the biggest natural tits in England. <- Whilst trying to find verification of this statistic, I have found an article from a British newspaper, which I will share with you after you have had a look at this video clip from RachelAldana.com:
Loading the player…
(click here to download video clip)
Here are some actual posed pictures from this tittastic photoshoot, but I do still prefer the sneaky shots, above.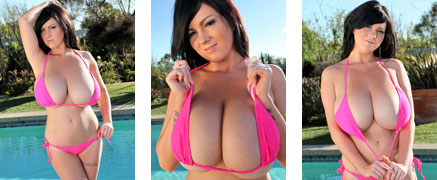 CLICK HERE TO VISIT RACHEL ALDANA AT RACHELALDANA.COM
* * *
As promised, here is the article from The Sun newspaper, from earlier this year, where Rachel appears to be complaining that her boobs just won't stop growing. Oh dear. What a shame.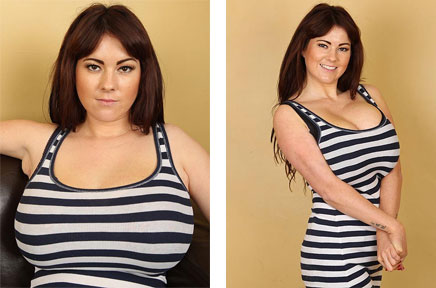 CLICK HERE TO VISIT RACHEL ALDANA AT RACHELALDANA.COM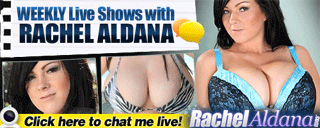 Share and Enjoy
→ Return to MyBoobSite for More Big Tits ←