I don't mean to alarm you all today by posting small tits pics on this blog, but I've just had a nagging question that's been brewing in my mind since the weekend. On Saturday, Vix & I went on a lovely canal boat booze-cruise with some of our swing-mates. I brought my camera, of course, anticipating lots of big bouncy boobs flopping about in the slutty / tarty tight-fitting tops which are the norm for such parties.
I found myself somewhat sadly disappointed, however, as there really wasn't much in the way of what of what I consider to be reasonably large breasts in attendance and so instead spent most of the evening stealing sneaky down-blouse glimpses of Vix (sad when there's a room full of available totty and you find yourself perving at the wife instead). We all had a smashing time, though, got terribly drunk and Vix even got her tits out for the lads and ladettes on several occasions much to the delight of the bar staff and crew (everyone else had seen them before, natch).
This got me to thinking: Here was a literal boat-load of otherwise attractive women who'd probably have sex with me for the asking but, apart from one or two others, I really couldn't find anyone who was particularly well-endowed to my tastes and, as an overtly-obsessive big breast lover, that's sort of a requirement even in the most casual encounters. But then I began to wonder (hypothetically, of course) if I would've been able to settle down with someone lesser-endowed as a wife or girlfriend. Would I truly be happy? And, if so, what's the absolute minimum I could cope with?
After we'd arrived home, I decided to start collecting evidence – examples of girls from a wide range of smaller cup-sizes – just to see how I'd react from a purely physical standpoint. The site I used was MC-Nudes because of their vast and varied collection of tits of all shapes and sizes ranging from an A-cup to an F-cup (the latter representing MyBoobSite's "Minimum Dairy Requirements"), choosing three girls of each cup-size to ponder over in my mammary musings since even breasts of the same cup-size can look dramatically different depending upon the build of the model.
In the end, I concluded that I did indeed have a minimum. Taking away all of the "internal" variables of personality, intelligence, humour, kindness, empathy and compassion (I suppose I should include sexual attitude and libido in there as well), and judging solely by outward appearance, I determined that a woman would have to have at least E-cup breasts for me to seriously consider pursuing the possibility of a permanent, monogamous relationship. How shallow am I?!
I then became curious as to whether others felt the same as I did. Thus, I embarked upon the laborious task of constructing a poll so that you all could participate in my little psychological study. Have a look at the following models from MC-Nudes (the E-cups & F-cups have video examples as well, as a testament to my shallowness) and then scroll down to the bottom of this post and let me know if you, too, have minimum mammary requirements for a potential spouse or girlfriend (and, even though I know we're all big breast lovers here, please be honest in expressing the absolute smallest cup-size you could be content with in a serious partner):
A-cup Breasts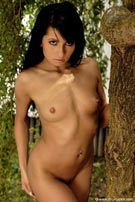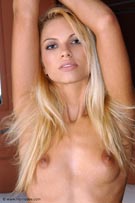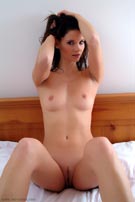 B-cup Breasts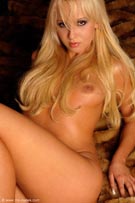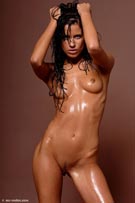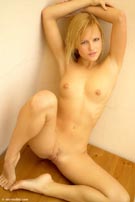 C-cup Breasts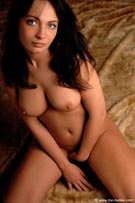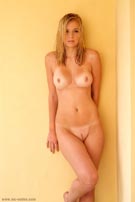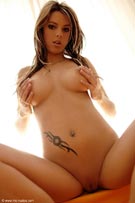 D-cup Breasts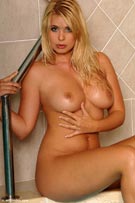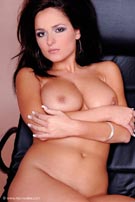 DD-cup Breasts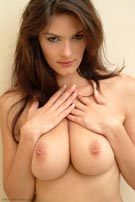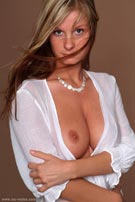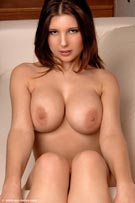 E-cup Breasts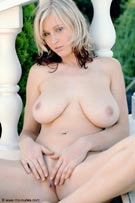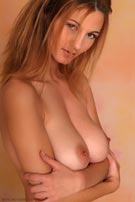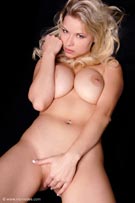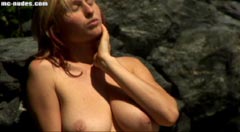 F-cup Breasts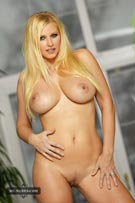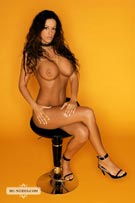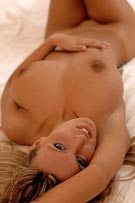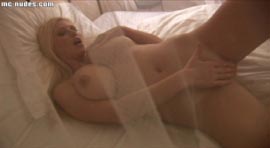 CLICK HERE TO VISIT MC-NUDES.COM
(webmasters)
Share and Enjoy
→ Return to MyBoobSite for More Big Tits ←