It's a rarity, but, every now and again, I come across a woman so stunning and sexy that I could care less how big her tits are. Such was the case when I first beheld the sublime beauty of Taryn from Cosmid…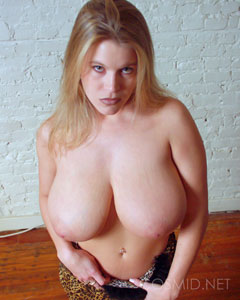 …granted, Taryn does have big boobs – probably an F-cup or G-cup at that – but I'm really not bothered about breast size in her case since she's just too damn sexy for stats & measures (well, that, plus the fact that I'm unable to find out any more about her at the moment).
Upon considered contemplation, I do believe that the secret of my sexual attraction to Taryn lies in the fact that she reminds me of Imogen – especially her lips, if that makes sense – the busty blonde Brit whose beautiful nude body kept me going during those long, lonely nights across the pond.
And so, since there's really nothing more that I can say about her, here's the lovely well-endowed woman that is Taryn from Cosmid.net: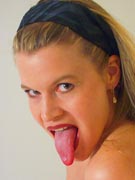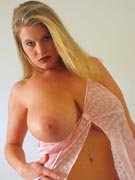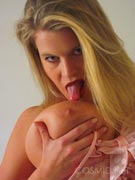 CLICK HERE TO VISIT BUSTY BLONDE TARYN FROM COSMID.NET

Share and Enjoy
→ Return to MyBoobSite for More Big Tits ←