Apologies for the cunt-centric nature of this big boob blog post but, while I was going to put this on My Vagina Site, we just don't get enough audience interaction in terms of comments over there and I'm really curious as to your opinions on this issue:
Teens today live in trouble times. Why, we just heard on the telly the other day that kids are having sex right away and fingering has become passé! When I was growing up, pussy fingering was an important part of getting to 3rd base with a girl, so it makes me feel sad to think this tried and true traditional teenage courtship ritual may be vanishing from our midst with the horny youth of today instead intent on skipping this most critical stage of sexual development and just jumping in to fucking from the start. Now, I know young girls still give handjobs to their boyfriends (and sometimes others) as a mutual masturbation matter of course, but are the boys not fingering their girlfriends first any more?
However, we've also heard that internet pornography is to blame for the death of fingering first, sex second. Well, to such a short-sighted attitude I'd have to put out the counter argument that, if that's the case, then they're watching the wrong porn! I believe this video of 38G busty British dirty blonde Amber Hall being masturbated by a male fuck buddy as he sexually multitasks by fondling her gorgeous G-cup breast and pinching her left nipple to encourage orgasm shall illustrate my opposing opinion nicely…
Loading the player…
(click here to download video preview)
…and that's only just over a minute into their extended female masturbation foreplay session, as finger fucking soon ensues with multiple orgasms all around in this long pussy pleasuring pre-coital prelude to sex.
But, be that as it may, I'm still most interested in how others feel about the lack of fingering issue. The erotic example above notwithstanding, is the practice of pussy fingering becoming a lost art? And, if so, how will boys learn the proper way to pleasure a girl's pussy when a penis isn't enough (and to those cock sure they know how to give a girl an orgasm through sex alone I ask, "Have you ever watched your girlfriend masturbating herself?" as, indeed, her most sensitive sex bits are on the outside (well, apart from the g-spot and anterior fornix)!)?
Ah, so many sex questions. So, whilst I wait in patient anticipation for your considered response on the "is fingering dead?" issue, here's sexy huge tits and large labia lips lovely Amber Hall enjoying far more than a good finger fucking in her hardcore Plumper Pussy Beating video from PlumperPass.com:
Loading the player…
(click here to download video preview)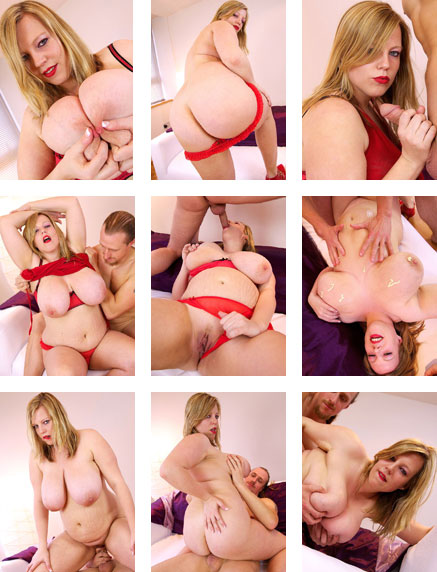 CLICK HERE TO VISIT 38G AMBER HALL AT PLUMPERPASS.COM

(webmasters)
Share and Enjoy
→ Return to MyBoobSite for More Big Tits ←