First off, HAPPY HALLOWEEN everybody! I just love this time of year, as it gives me the opportunity to be even more surreal than usual. So apologies for getting so deeply into the spirit of the season this year, and thanks to all of you big breast lovers for bearing with me as I get this out of my system.
Now, if you think you had issues with some of the Gothic Sluts featured in yesterday's blog (and I know that at least some of you did, based upon the e-mails I received, although others seemed to really like it), then today's post shall quite possibly prove even more disturbing (I know it was for me, but more about that later). Eh, but what good is having a holiday like Halloween if it doesn't fuck with your mind just a little? As MaGnUs said in his comment on my last blog, "it's called Halloween, deal with it."
Tonight's titular tale of terror comes courtesy of Vix and her Tits-Out website: I would so like to say that it was a dark and stormy night but, instead, it was a lazy, sunny afternoon when these horrific events began to transpire. It all began so innocently, with Vix rummaging through her chest of drawers looking for lingerie. Finding a long lost black basque with pink trim and slipping into some black stockings, she decided an impromptu photo shoot might be in order, so I dragged out the camera and began snapping pics…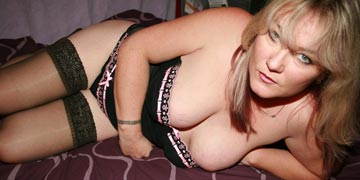 …it was all going swimmingly and we'd already taken copious collection of lovely photos when Vix suddenly flashes this diabolically evil grin worthy of a deranged succubus and whips a huge cock out of her black lace panties! Now, I know a lot of girls who have cock fantasies, but this is usually in terms of sucking or fucking said fantasy phallus – not having one of their own!! Shocking though it was, I nonetheless continued to snap photos as Vix progressively revealed her sizeable male member.
It quickly became quite obvious that Vix was really getting into the idea of having a penis as she sat on the bed playing and toying with her new-found phallic friend, an androgynous accessory transforming her into a faux hermaphrodite. She then rose up on her knees and commenced simulated masturbation, jacking-off her big cock in a most frighteningly realistic and experienced manner, her countenance adopting a most convincing cum-face. Afterwards she just laid there, causally stroking her cock and cupping her balls in a post-orgasmic afterglow.
When all was said and done, we'd taken 180 photos of Vix' transsexual escapades. What was most disturbing about this shoot is how totally turned on we both got from it. Nonetheless, Vix was somewhat concerned that she might upset some people if she posted these pics on her Tits-Out website, so she decided to do a little trial run amongst friends, asking me to post a handful of photos in the Pervy Pics section of her SwingFans forum to get an idea of what the reaction might be. I selected but a single photo from the set – this one, to be specific – and posted it with a title that went something like "Vix' Genitalia Exposed".
The reactions came flooding in. Some of the blokes who had met Vix or even snogged her at parties were so disturbed by what they saw (thinking that she was a real transsexual and had just hidden the fact that she'd been "packing meat" all this time), began to seriously question their participation in the swingers' scene. Seeing the apparent issues she was causing with their sexuality, Vix decided to let the cat out of the bag and admit that her prosthetic penis was nothing more than an 8-inch "Mr. Limpy" that she'd bought from the same people who make the FleshLight, ending the charade and resulting in a collective sigh of relief from many of her male admirers.
But, in the end, perversion prevailed and Vix decided to post the full photo shoot in two parts on her Tits-Out website. Thus, considering the unnerving and unsettling effect it had upon others, I figured Vix' hermaphrodite series might make for the ideal Halloween fantasy head-fuck on MyBoobSite! So here's Vix, tits out as usual but with a not-so-little something extra down below, courtesy of Tits-Out.com: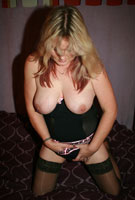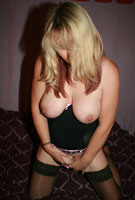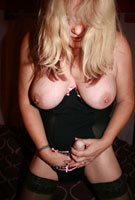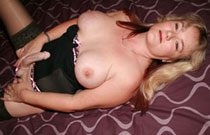 (note: actual photos downloadable from the site are 1024×682 resolution)
CLICK HERE TO VISIT VIX AT TITS-OUT.COM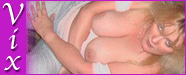 (webmasters)
Share and Enjoy
→ Return to MyBoobSite for More Big Tits ←