I was just perusing DivineBreasts again, as I often do, and was suddenly struck by the remarkable similarities between Alicia 36JJ & Pam Parker – so much so that they could be sisters! They're both semi-voluptuous in build, share a similar facial structure, have the same dark eyes and complexion, and the list goes on. Of course, they're both endowed with amazingly big tits, too! Now, I'm not suggesting that they actually are related; I just find it odd that two models would crop up within months of each other, on the same site, and have so many physical characteristics in common.
Granted, Alicia seems the more innocent of the two pseudo-siblings, although she does border on erotic when she sucks her own milk from those JJ-cup breasts. Apart from that, she just comes across as just your average home-grown girl-next-door type (albeit one grown to profound proportions in the boobs department), someone you could just sit down with over a cup of tea and have a nice conversation (if you could keep from staring at her chest, that is). If it weren't for the fact that she was lactating, I'd venture a guess that she'd never encountered a penis in her life!
For the sake of comparison, here are a few photos of our heavenly picture of innocence; lovely Alicia 36JJ from DivineBreasts.com…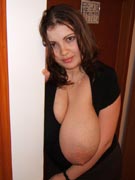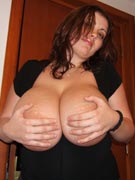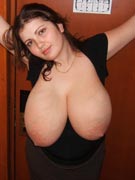 …now Pam Parker, on the other hand, strikes me as someone who just exudes raw sensuality. Confident and assertive, you could almost imagine her out on the prowl, in search of cock, to satisfy her sexual cravings. Not that there's anything wrong with that, though. In fact, I love a woman who keeps on top of things when it comes to sex. ;~) If Pam & Alicia indeed were sisters, I'd expect Pam to be the slightly older, more worldly of the two; the one I'd want to date whilst the other remained but a distant fantasy (most likely in some manner of sordid, incestuous threesome arrangement, truth be told).
I realise it's highly unlikely, despite their near-simultaneous arrival on the big boobs porn scene, that these stunning girls share any sort of close genetic link. However, I just can't escape the marked similarity (especially in the second vidcap below). So take a look at these video clips of the moderately Alicia-like Pam Parker from DivineBreasts.com and see if you feel the same: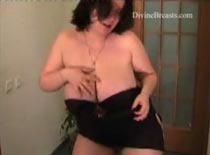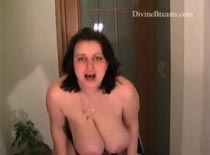 CLICK HERE TO VISIT ALICIA 36JJ & PAM PARKER AT DIVINEBREASTS.COM
(webmasters)