REVISED, so please pay particular attention to the bold bits:
Oh, what a trial this has been! I was initially so excited to have found these video clips, courtesy of an anonymous reader, that I quickly set about to confirm their veracity, following the link in the gallery and contacting the support staff of the site to which it pointed. And so begins my tale of woe. But first, here's my original – albeit inaccurate – post on the matter…
Someone wishing to be identified only as "a die hard lover of women with huge breasts and apple bottoms" e-mailed me the other day saying, "I was surfing the net the other night and came across a movie online. The girl in the movie if I had to guess is Sapphire the big boobed model from Divine Breasts and Score Magazine. I am not kidding. Check it out and tell me what you think. May even want to post it on your site. The way I figure it's Sapphire is the fact that I went to your site and looked at some pics of her. She has 3 larger moles on her right bicep area that this girl has exactly."
The gallery link included with his e-mail was for a site called SugarMamas, and I must admit that the voluptuous girl appearing in the videos certainly did bear a striking resemblance to the lovely 36HH Sapphire. So I contacted the website, who confirmed that said model indeed appeared there, but they were unable to provide her name. Still unsure, I consulted with Vix (who was conveniently lying naked in bed next to me). I showed her the vidcaps below that I'd made from the video – as well as previous pics of Sapphire from MyBoobSite – and she thought it was definitely and quite obviously the same person, judging solely by her brow-line and facial structure.
But, as it would be beyond my wildest dreams to see the ravishing 36HH redhead Sapphire fucking – let alone giving an HH-cup titfuck and a blowjob before having her partner cum on her tits – I'm still not totally convinced. However, I am able to share the following video clips with you all, courtesy of SugarMamas.com, so you can decide for yourselves:
…within 24 hours of making this entry, I received two e-mails asking where the videos could be found on the site. Not being a member myself, I contacted the site once again, asking them to double-check that this video was available, and, if so, where it could be found. The reply: "I am very, very sorry that I misinformed you before but I just found out that she is not a SugarMamas model. I am extremely sorry for the inconvenience. I had a few of our designers look into it and informed me of my error. Though they did agree that she looks a lot like a girl who does model for SugarMamas. I hope you can understand and forgive me for my mistake. Again, I am sorry and thank you for your understanding."
Indeed, as a few astute observers had already concluded, these videos were, in fact, from Scoreland's "Busty Cock Worshippers" DVD, and it truly does star the lovely Sapphire. Now, I can easily forgive the staff at SugarMamas for making an honest mistake in identity, but I am downright angry with the 3rd-party who posted the original erroneous gallery using Score clips to promote someone other than Score! I'll not name names, but, if anyone from The Score Group would like to contact me to pursue this matter further, I'll gladly provide them with the address of the gallery in question. But, mostly, I'm truly sorry to anyone who was misled by what I had sincerely believed to be a verified post. Please accept my humblest apologies.
My first instinct was to strike this blog entry completely. Then, after I'd thought about it for a while (and having posted a warning regarding its accuracy), I decided, "Why not leave the clips up for others to enjoy? After all, it should be used to set the record straight promote it's rightful owners!" So here it remains, as a testament to the good people at Scoreland and a warning that 3rd-party galleries may not always be what they seem, 36HH Sapphire from "Busty Cock Worshippers" :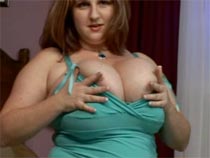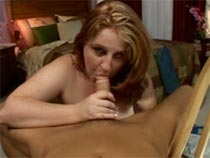 CLICK HERE FOR THE BUSTY COCK WORSHIPPERS DVD FROM EBOOBSTORE.COM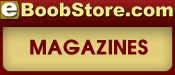 OR CLICK HERE FOR BUSTY COCK WORSHIPPERS FROM SCOREONDEMAND.COM

(webmasters)
Share and Enjoy
→ Return to MyBoobSite for More Big Tits ←