Fucking isn't everything. Although I suppose the ultimate goal of any male / female sexual contact is to culminate in coitus, there's really so much more you can do whilst physically intimate with another human being. In fact, I personally prefer the foreplay part and feel a slight twinge of regret upon achieving orgasm as I know that effectively draws the curtain on the encounter (well, for a while, at least). I'd much rather spend quality time playing with and stimulating someone's genitalia orally and manually, and vice versa, rather than just fucking them.
But is that truly sex? I only ask because that's been a subject of debate between the wife & I for as long as I can remember. For me, anything involving physical contact with another individual's genitals for the express premeditated purpose of arousal constitutes a sex act. For Vix, on the other hand, it's not sex unless there's coitus involved and anything short of penis penetrating vagina falls short of sex by definition.
So which of us is right? While I wholeheartedly embrace her definition if we're talking about loss of virginity, sex is an entirely different matter altogether for me. For one thing, if the penis / vagina interface were required to fully fulfill the definition, then I'd have to ascertain that those of the gay & lesbian persuasion are totally incapable of having sex based purely upon the lack of opposing reproductive organs! For another, reproduction notwithstanding since the most prevalent goal of sex in these modern times seems to be pleasure, you certainly don't need coitus to cum (granted, you don't need another person in order to cum either but, for the purposes of my definition, sex requires a minimum of two individuals). And, besides, why else would they call blowjobs & cunnilingus "oral sex"?
However, I'm most interested in your own personal opinions on the sex issue as well. To that end, I've decided to post a little poll wherein you can vote upon what degree of contact is required to constitute "having sex". I've listed the options in order of increasing physical intimacy (imho), so just choose the one you feel best represents your definition of sex. But first, let's visit a relatively new site in the Score family – Tits & Tugs – as I feel they provide prime examples of the sex sans coitus principle. Loads of handjobs and tit fucking here, but I've yet to see any hardcore carnal connections on the site. Thus, for your consideration prior to participating in my little sex survey and in support of my extended definition of the act, here's a collection of photos & videos courtesy of TitsAndTugs.com…
Tits & Tugs photo galleries from TitsAndTugs.com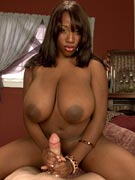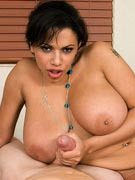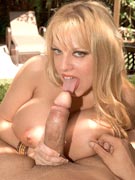 Tits & Tugs photo galleries from TitsAndTugs.com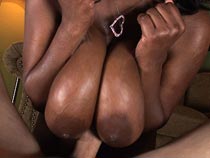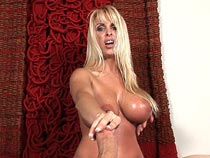 CLICK HERE TO VISIT TITSANDTUGS.COM

(webmasters)
…and now, on to the poll. Again, I've listed the options in what I consider to be increasing degrees of sexual intimacy. I voted the third option – handjobs – as I personally feel that bare skin on skin genital contact is required to constitute the minimum sex act. But I'm moreso interested in your opinions on the matter. Oh, and by the way, if your own personal definition of what it takes to be having sex isn't listed below, please leave a comment to let me know what I've overlooked. And, with that, it's on with the voting! :~)
Share and Enjoy
→ Return to MyBoobSite for More Big Tits ←