Anyone here remember the early days of the internet when breasts looked like this: (oYo)? Then, there were those sad geeks with far too much time on their hands that came up with elaborate creations like this (although I must admit I was rather impressed with such "ASCII Art" efforts).
Back in the early-'80s, when I first got "plugged in" by virtue of my job as a computer science professor, the 'net was entirely text-based. Sure, there was some porn available, but you had to know where to look and, even then, you had to "UUdecode" the files into a binary format for display. There were no such things as the convenient "thumbnail previews" like we have today, unless some kind soul took the time to reduce the files and paste them all into one big index image, so you could never be quite sure what you were getting. To rely upon the not-so-descriptive filenames was often a let down, and I quickly realized that my own conception of "big boobs" differed from that of others by more than a few cup sizes!
It was because of this that I had to get the vast majority of my porn from *gasp* magazines, and one of my favourites during the Dark Ages of the 'net was "Voluptuous". Published under the banner of "All Stacked, All Natural", I could always trust Voluptuous Magazine to serve up a generous portion of busty beauties every month. And their idea of large breasts matched my own – none of those diddly D-cups like I found in other magazines. I kept "reading" Voluptuous long after the 'net became a porn-surfer's paradise, and it was there that I first encountered some of my favourite models: Women like Nadine Jansen, Jeannine Oldfield, Diane Poppos & Maria Moore (the latter being one of my pet obsessions, having already blogged her here and here).
That's why I was so thrilled when I discovered XL Girls from the Score Group, the same people who had published Voluptuous. Therein, I found a massive collection of all my former favourites (as well as many potential new ones!). So, please, indulge me for a moment as I take a trip down mammary lane…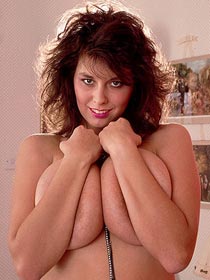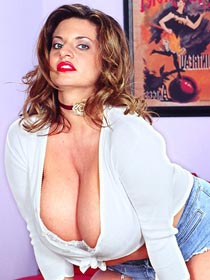 CLICK HERE TO VISIT XLGIRLS.COM
(webmasters)