I'd never encountered the term "wank" as a synonym for masturbation until I'd moved to the UK. I've grown rather fond of it since, wanker that I am. It's especially nice when coupled with boobs: "Tit-wank" sounds much better than "tit-job" when describing breast sex, as the latter brings to mind a cosmetic surgical procedure. I know, I know, "tit-fuck" is far more common, but I prefer to reserve "fuck" for actual coitus. You don't call a hand-job a "hand-fuck" or a blow-job a "mouth-fuck", do you?
Oh dear, I've wandered well off topic again, haven't I? Or, more likely, I never got on topic to begin with. Let's start again, shall we?
Tit-wanking has to be my all-time favourite activity involving breasts: Watching your partner oil up her cleavage for lubrication (although I find that my tongue does a pretty good job of that, too!) and then watching your cock disappear between those glorious mounds of tit flesh! Positioned just right, you can even get a bonus blow-job (and the result requires far less cleanup)!! I could go on and on, but I think the photos and video clips of Vix & myself below illustrate the idea far better than words…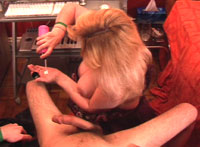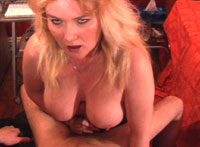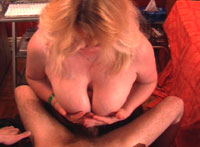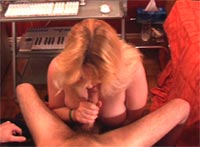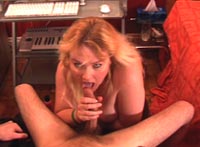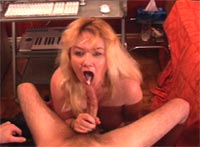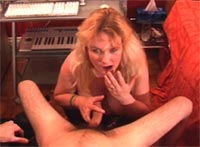 …oh, and be sure to watch the out-take clip just below the preview video (gotta love Brit humour)!
CLICK HERE TO VISIT VIX' WEBSITE