I don't know why I'm saying "older women" (except for the fact that it might be a reasonably good Google search term), as I happen to be 42 myself; and therefore precisely the same age as Blackpearl, star and webmistress of the all-new Female-Natural site. However, if we consider the median age of your typical big breast model, I suppose it's appropriate.
Growing up and having needed her first support bra at the age of 12, Blackpearl was always well aware that she had a bigger bust size than most. But, despite her breasts eventually growing to their present generous JJ-cup proportions, Blackpearl still had no idea there was such a thing as a "breast fetish" until a friend of hers let her in on the secret much later in life.
She then decided to have some fun with it, spending a few years as an amateur topless model and finally revealing her ample assets for all the world to see. As her popularity grew, Blackpearl thought it might be time to put her long career in the advertising industry to use by starting her own site. Thus, with the help of some good friends, Female-Natural was born.
Better late than never, I say, and it's wonderful to see more busty mature women getting in on the action! Here's a bit of 46JJ Blackpearl – proving that you can still be sexy when you're as old as me (of course, she has the benefit of big boobs in her favour) – from Female-Natural.com…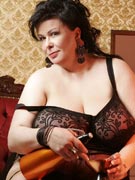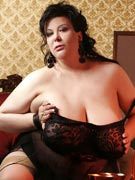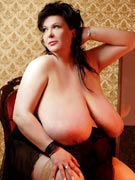 CLICK HERE TO VISIT BLACKPEARL 46JJ AT FEMALE-NATURAL.COM
…rather than keeping the site exclusively to herself, webmistress Blackpearl set about recruiting other big boobs talent to flesh-out her new venture, so far accumulating three additional models for the site. Among these is busty blonde MILF next-door June Kelly (whose impressive 42H rack has been featured here before). Here she is on Female-Natural.com: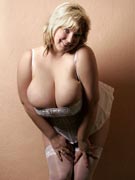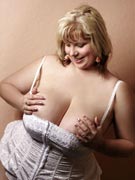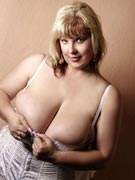 CLICK HERE TO VISIT JUNE KELLY 42H AT FEMALE-NATURAL.COM

(webmasters)

P.S. And since we happen to be on the subject of busty older women today, I figured this might be a good opportunity to introduce the latest arrival to the Natural Breast Fetish family; Deborah. For someone who falls squarely into the "mature models" category, I thought that Deborah remained in amazingly good shape (not to mention having a rather nice pair of tits):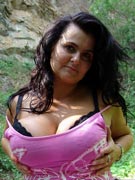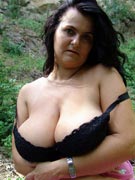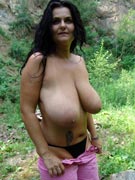 CLICK HERE TO VISIT DEBORAH AT NATURALBREASTFETISH.COM

(webmasters)