Sometimes, it's nice to get a slightly different perspective on a favourite model. Take Eden Mor, for example: While I'm a regular subscriber to her Garden of Eden website and am perfectly content with every new photo & video set she provides in her updates, I'm even more pleased whenever she makes a guest appearance on Score. It's an opportunity to see her through another pair of eyes (in this case, those of a Score photographer).
Now, I know a lot of you take issue with Score, citing that their photo shoots are too polished and too professional, often portraying their models as embellished sex objects rather than real people. However, the very first time I got to see Eden Mor totally nude was in a Score spread, and for that I am grateful. Thus, I was thrilled to find that, in her latest appearance on the site, she once again gets delightfully stark-bollock naked!
In addition to the full-frontal nudity, another thing about Score is that you can usually count on close-up pussy shots being somewhere in the series (and, although I realise that this is MyBoobSite, I must admit that I'm a bit of a "clit & flaps" man as well). So here's our same old, much-loved Eden, cast in a whole new light (and a much brighter one, too, as evidenced in some of the photos below), courtesy of Scoreland.com…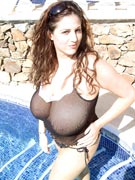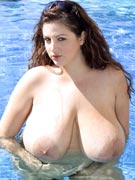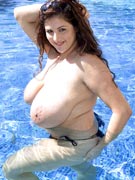 CLICK HERE TO SEE EDEN MOR AT SCORELAND.COM
…then again, there are some girls who seem to be totally exclusive to Score. Take 34I Autumn-Jade as an example: She's been one of my favourite "busty blonde bimbos" (and I use the term affectionately) ever since I saw her giving her doctor a blowjob whilst he fondled her I-cup breasts in this video clip. Trouble is, I've never seen Autumn-Jade anywhere other than Score…and, to be honest, I'd love to see what someone else could do with her.
Still, you've got to give Score some credit. I mean, with 1,118 girls listed in their model directory (yes, I counted! how sad is that? I also noted there were no women whose names began with Q or U.) and one of the largest member bases amongst the big tits niche sites, they've got to be doing something right. After all, they've got Autumn-Jade, and she doesn't appear to be complaining! Here are a few more of Autumn's clips from Scorevideos.com: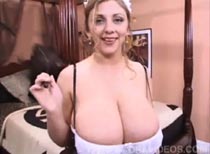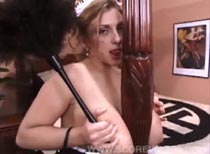 (note: actual video downloadable from the site is 640×480 resolution)
CLICK HERE TO VISIT AUTUMN-JADE AT SCOREVIDEOS.COM
(webmasters)