I've always heard it said that the largest sexual organ we possess is the brain. Thus, it tends to reason that the ideal erotica should fully engage the mind as well as the body. Veteran big boob model Chloe Vevrier has done just that: Far beyond your typical porn site, ChloeVevrier.com is an intimate celebration of one well-endowed woman's intense sexuality – in Chloe's words, one "who believes in the sincere innocence of Lust".
A degreed doctor of holistic medicine, Chloe has travelled the world studying traditional healing methods (in fact, her interest in sound as a healing tool was one of the things that drew me to her back in the late-'90s). From her extensive knowledge and background, she delves into the anatomy of sex and the chemistry of lust. She even touches upon the spiritual side of sexuality, addressing such topics as Yoga, Tantra and the mystical side of our sexual desire.
Chloe's lust-driven Loveschool writings share her views on sex, including true encounters, personal fantasies and her own orgasmic experiences. Her personal diary, though, is by far the most intimate feature of the site, allowing you to "get to know the girl behind those big boobs", revealing the innermost secrets of her private world. With camera and notebook always close at hand, Chloe takes you on a journey into the erotic adventures and sex shows that fuel her fantasies.
..and, don't worry, you get to see plenty of Chloe's perfect 36GG tits in countless photos and videos as well! ;~)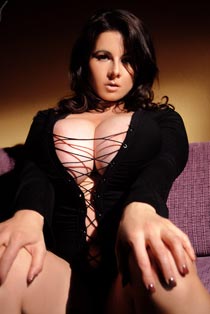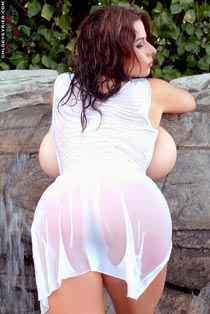 CLICK HERE TO VISIT CHLOE'S WEBSITE