In Friday's blog on PinUpGlam, I mentioned that Maggie Green has recently been precariously approaching my personal preconception of the ideal woman (I can't believe I called her a "fluffy Earth-mother"!). "Approaching", yes, but she wasn't quite there yet. Indeed, although Maggie's a busty blonde with a bit of flesh on her bones, she's missing one crucial quality that would propel her to the pinnacle of my personal preferences. Truth be told, my "ideal woman" would be a voluptuous, big-breasted, slutty blonde (I may prefer blondes, but I'm certainly no gentleman…and so would rather have my girl be a bit of a slut like myself).
To that end (and with an aim toward achieving an accurate protrayal of my ideals), today's big tits come courtesy of Heather Michaels of WantBoobs, representing my picture of slutty perfection (I use the term endearingly, of course, as, if I saw this sprawled out across my living room floor – a big blonde looking horny as ever whilst wantonly fingering her pussy – I'd be besotted beyond measure (as a matter of fact, that's precisely how I remember my wife, Vix, the very first time I met her!)). Heather's not only got beautiful blonde hair, big G-cup boobs and a gorgeous body built for comfort, she's also got this overtly obvious "fuck me now" attitude that, to me, makes her immensely attractive as a potential life-partner.
[begin rant]
Now, I realise that conventional patriarchal wisdom dictates that one's good wife be "a virgin in the parlour, but a whore in the bedroom" – in other words, appearing sexually unavailable to anyone but their betrothed husband. Thus, if you're a single girl at all interested in working your way to wifehood, you're totally bolloxed! If you don't "give it up", how could you be any good in the bedroom? Conversely, if you do, how could you ever hope to show your face in the parlour again?!
Nevertheless, I know many a former single girl who'd "put it about" a bit in their heyday who are now in monogamous marriages. However, that's when everything changed for them; their sexy clothes and flirty behaviour banished at the behest of their husbands, despite those being precisely the qualities that attracted said men in the first place!! Some have even gone so far as to cut their hair in accordance with their mate's wishes (it's not that I find short hair unattractive, bit I do rather enjoy getting lost in luxurious long locks)! Are these women expected to now conceal their innate sexuality except in the sole presence of their husband? Are these men so bloody insecure in themselves that the thought of another human being finding their missus sexually attractive is seen as a threat?!
It's just my personal opinion, of course, but I feel that if my attraction to a potential partner is inclusive of her looks and attitude, I certainly don't want her to change all that after we "hook up". If being a vivacious, flirtatious vixen is how she most enjoys spending her evenings "outdoors", whyever would I want to cock-whip* her into altering such inclinations? Perhaps I'm rowing a ways out to the mainstream, but that's exactly what I'd look for in a future mate, and so would never seek to suppress such behaviour when she's not in the proverbial bedroom! I can only hope that other women (and men, for that matter) who find contentment in being a "confirmed slut" can, if they so desire, have the pleasure of finding a partner who's willing to unequivocally accept them for who they are.
[/end rant]
But back to Heather Michaels: I'd first encountered her in a photo gallery for Score's XL Girls site. While these were comparatively tame for the likes of Score (who tend more toward hardcore than softcore porn), I could still see that Heather had something special going on well beyond her 44G breasts. Then, when I encountered her more recent work for WantBoobs, the intangible was made manifest. Not only had she flourished into the voluptuous creature we see before us today, but it seemed that, in every photo shoot, she'd ultimately end up masturbating (and I do so love a woman who wanks), thus transforming an already stunning Heather into the big busty blonde slut of my dreams.
So, for those of you who happen to share my particular penchant for prurient pulchritude, here's a little bit of Heather from WantBoobs.com…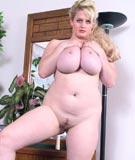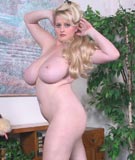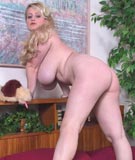 …shamefully, the last time I blogged Heather Michaels was over a year ago! In looking back on that long-past post, I found that it consisted of four meagre vidcaps from one of Heather's hardcore videos, but no video clips (then again, my hosting company hadn't yet granted me the incomparable 4TB (yes, that's terabytes) of monthly bandwidth I enjoy today)! And so, to supplement my scant offering from the early days of MyBoobSite, I've decided to cobble together some choice clips of Heather in 1-on-1 hardcore action to see just how she does do in the bedroom department (hmmm, let's see – blowjob, titfuck, girl-on-top, cumming on tits – yeah, that'll do!) from one of her videos at WantBoobs.com: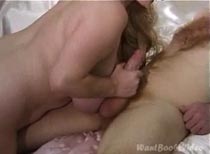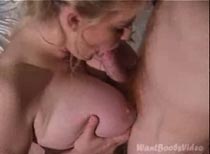 CLICK HERE TO VISIT HEATHER MICHAELS 44G AT WANTBOOBS.COM

* cock-whip: v. Used figuratively, to pound someone into submission with one's penis [derived as an imaginary term referring to one being "pussy-whipped" by the masculine gender]