Here's Lexxxi Luxe and her lady-lumps.
It is very difficult for me to write about Lexxxi, as I have read all of the previous comments left about her. In fact, I do believe that that is what prompted me to make my first ever post on MyBoobSite.
Anyhoo… here we have Lexxxi, sweetly smiling, enjoying her work and showing us those beautiful breasts that we all would like to press ourselves into. Wouldn't we? I know I would. It's only really when you see someone else manhandling her that you really appreciate just how big these boobs are.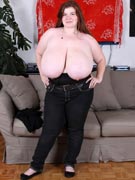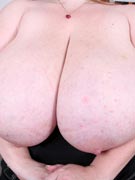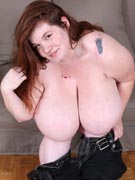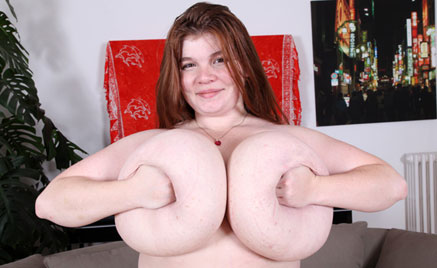 I am aware of what some of you think about the mamma mounted on these mahoosive mammaries, but can we just take a moment to look at her anew and enjoy this brilliant wee video clip of Lexxxi getting her lungs licked, from XX-Cel.com
When the lucky guy involved takes his first big mouthful and sucks her out of her top (no mean feat, IMHO) it boinks out looking like a regular sized (big) boobie… we of course know that there is more to Lexxxi's tits than this tip of the iceberg.
Loading the player…
(click here to download video promo)
CLICK HERE TO VISIT 38P ANOREI COLLINS / LEXXXI LUXE AT XX-CEL.COM